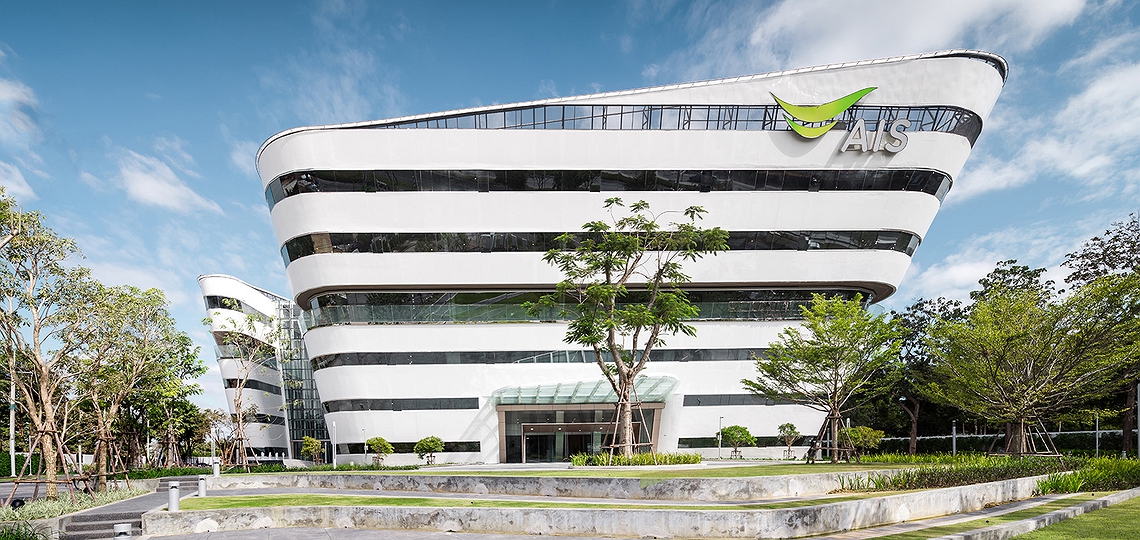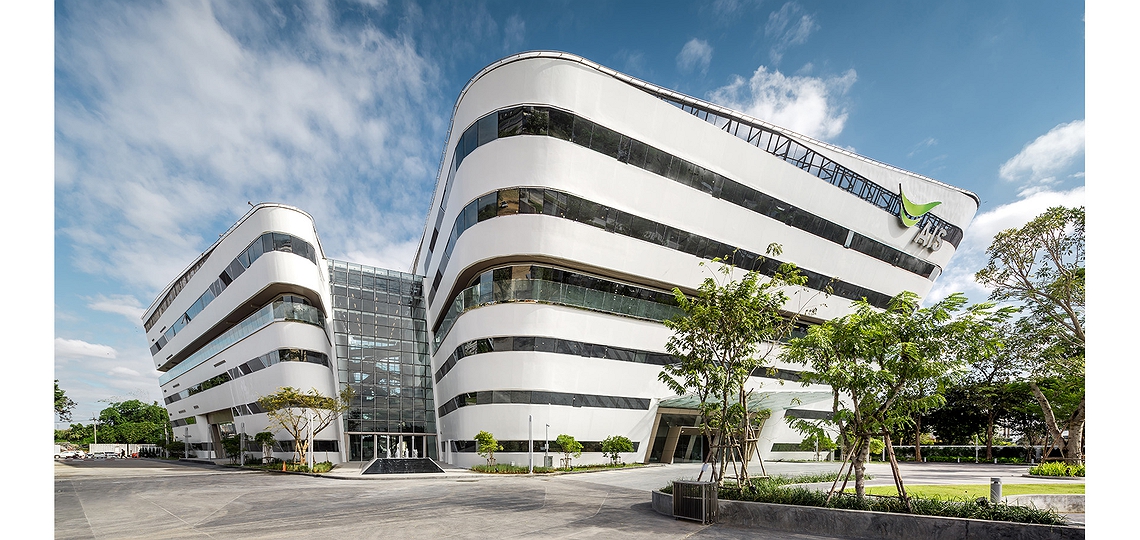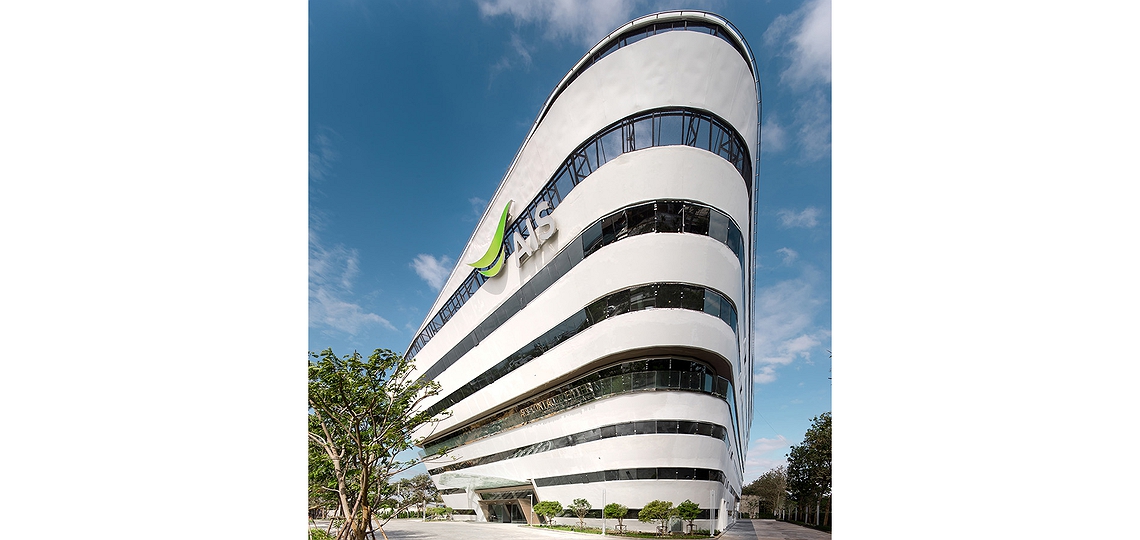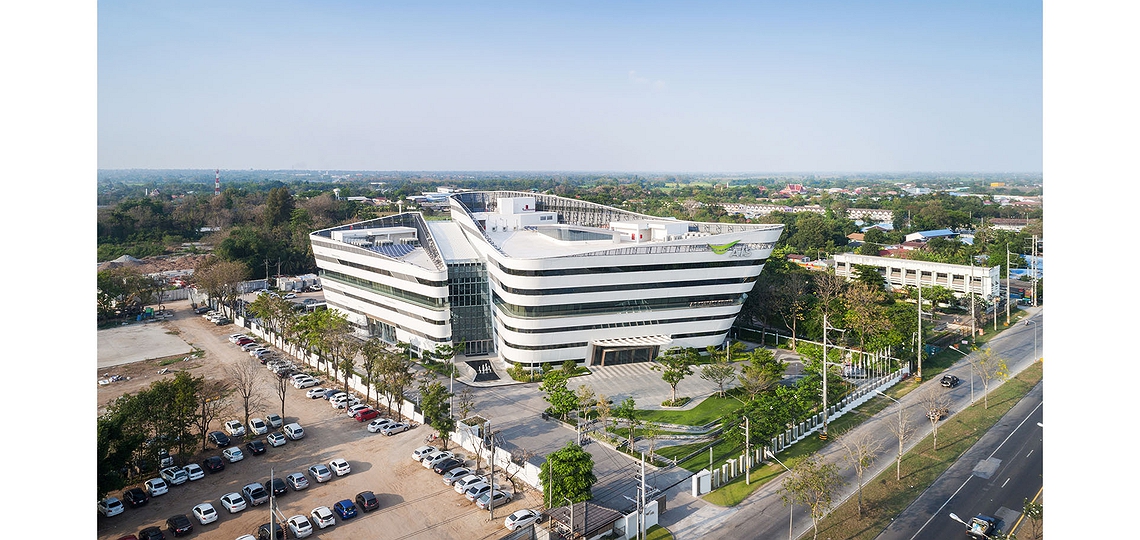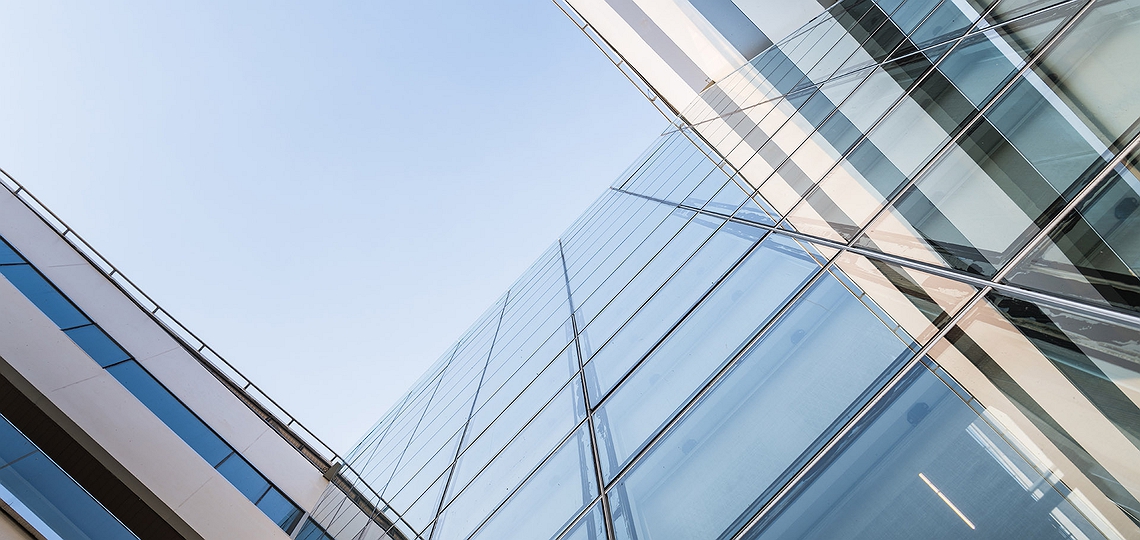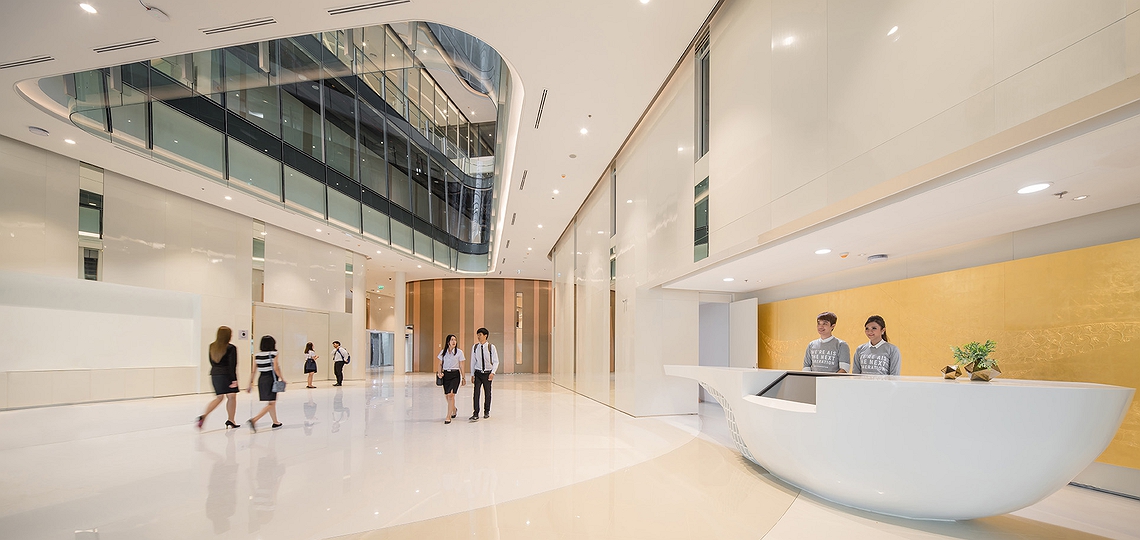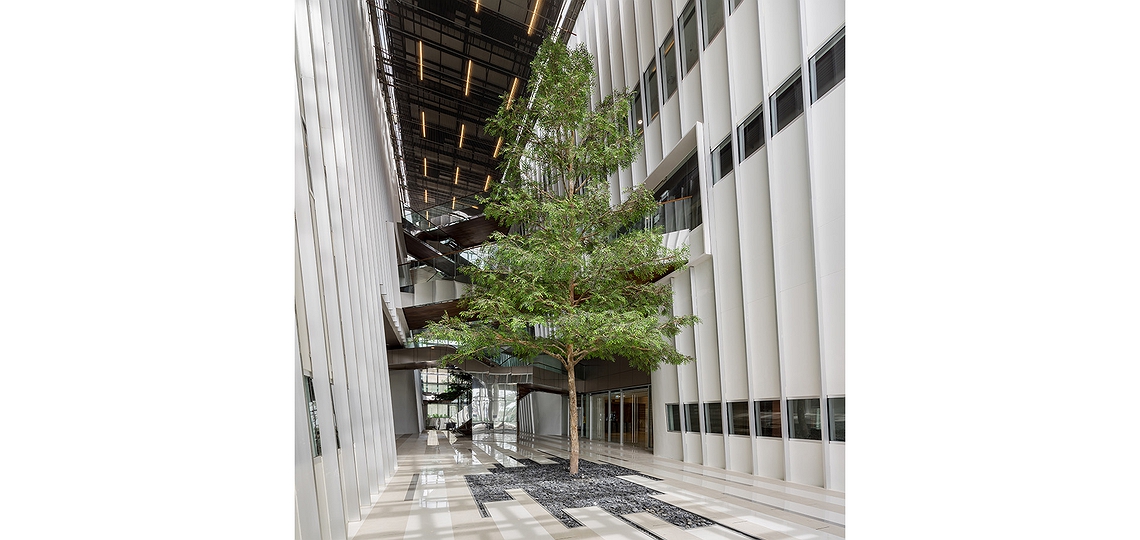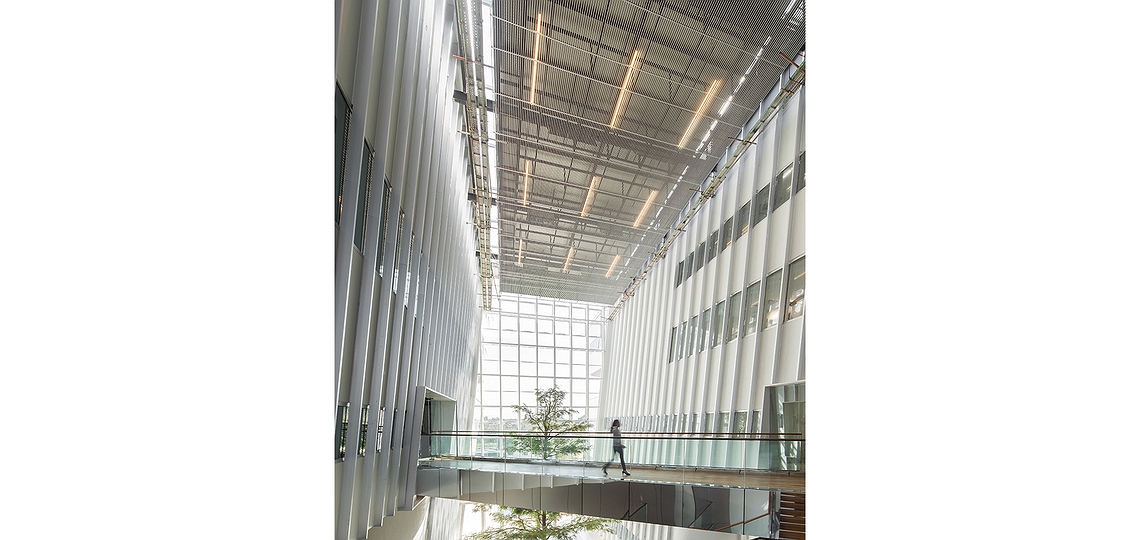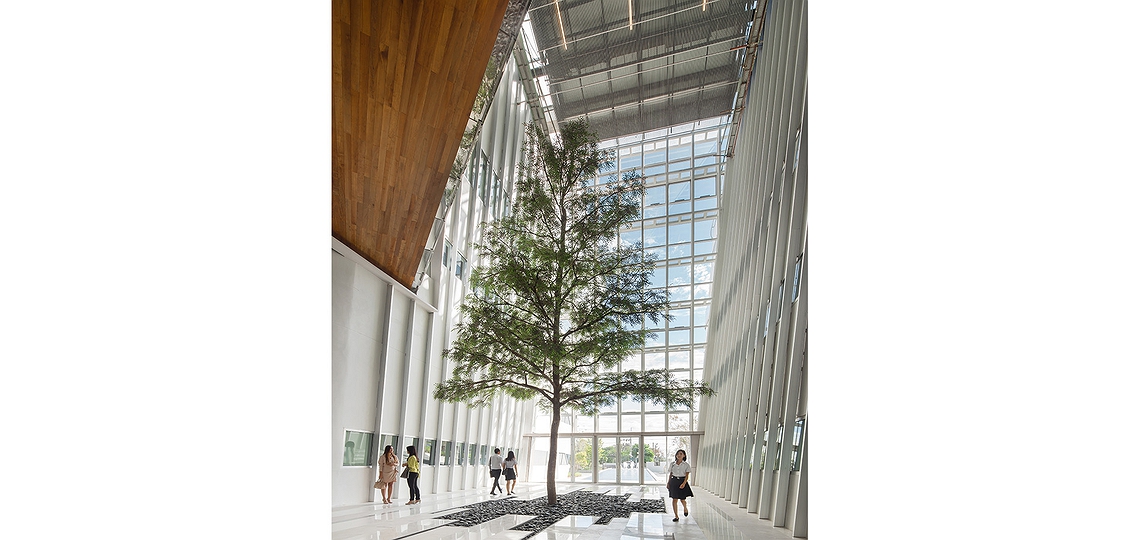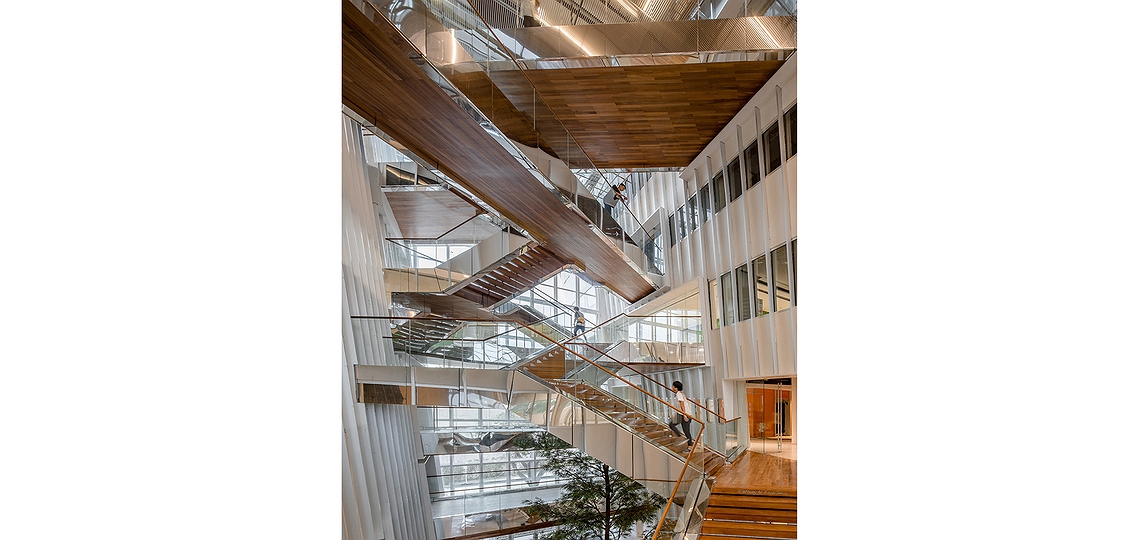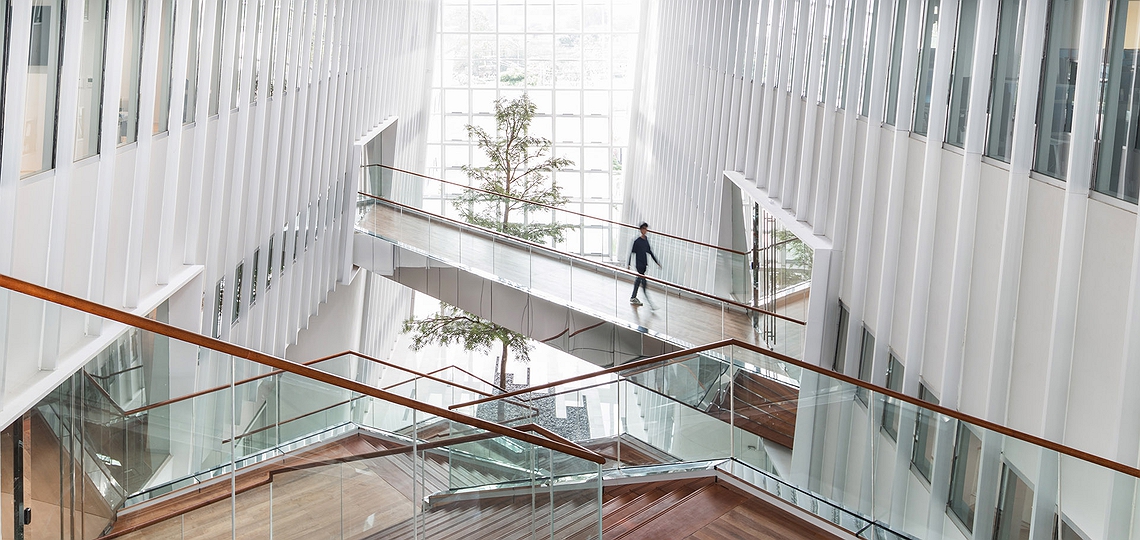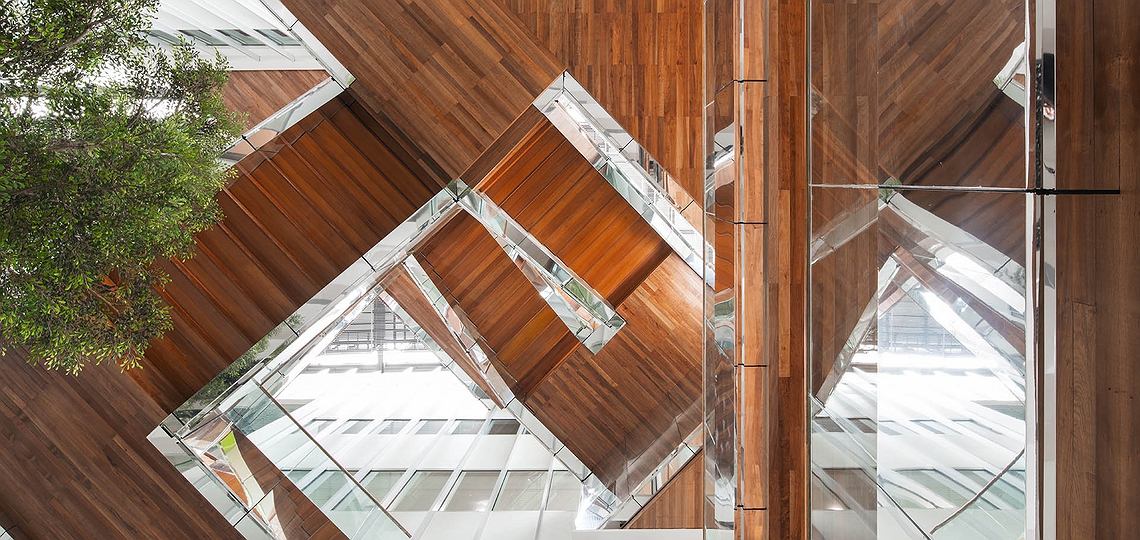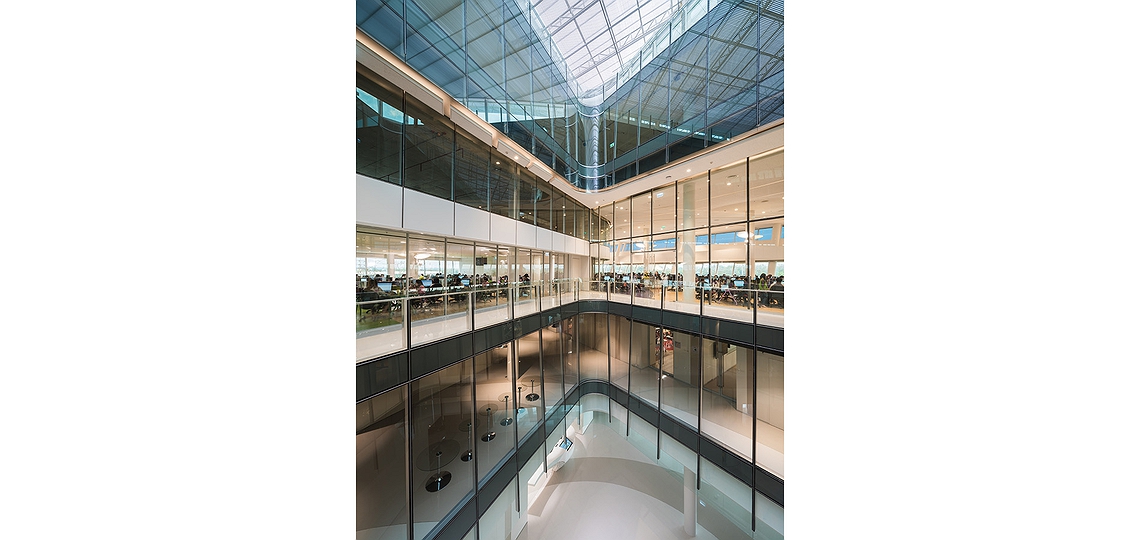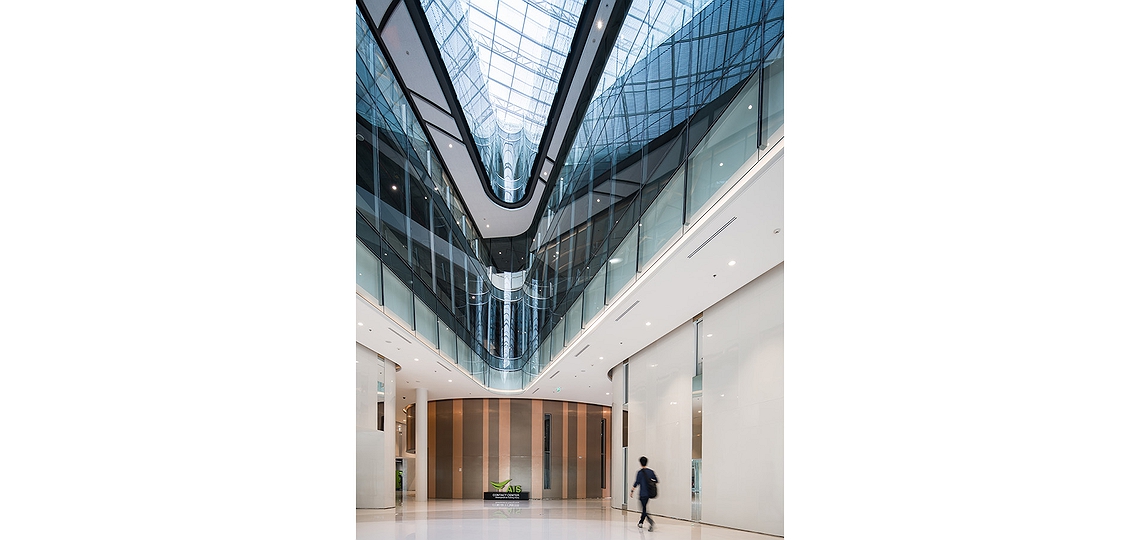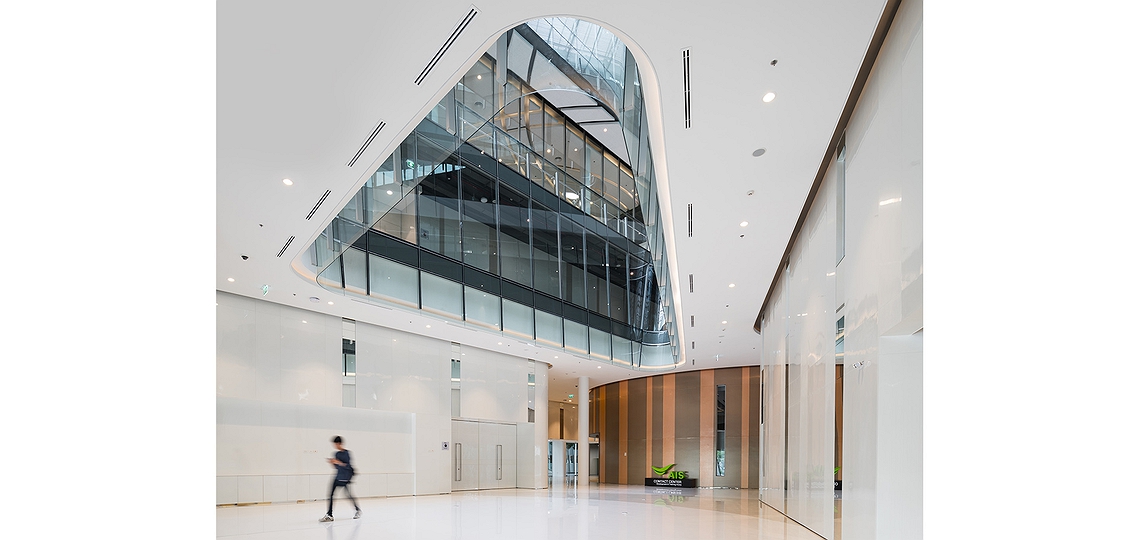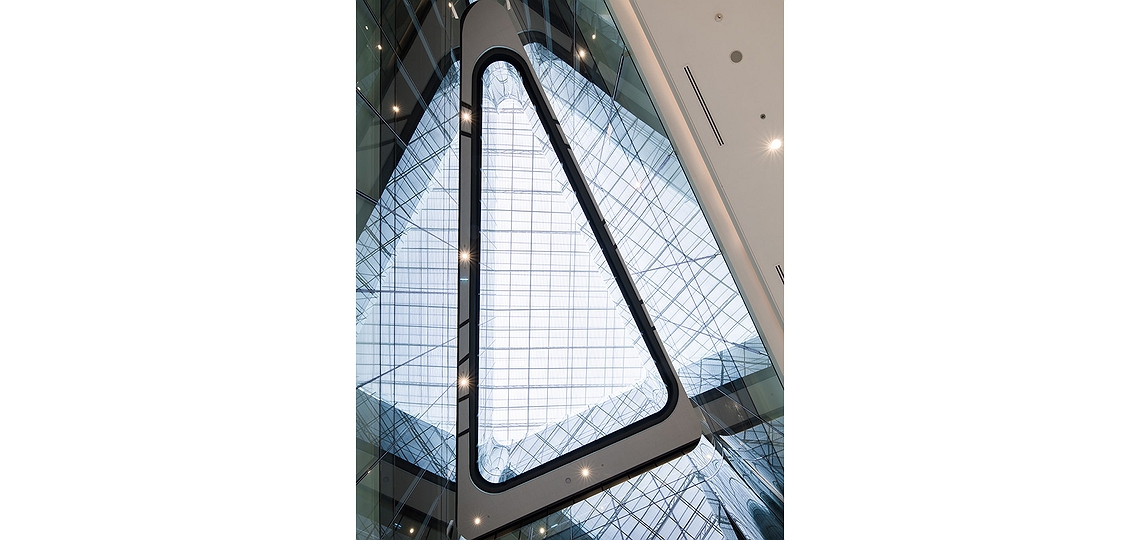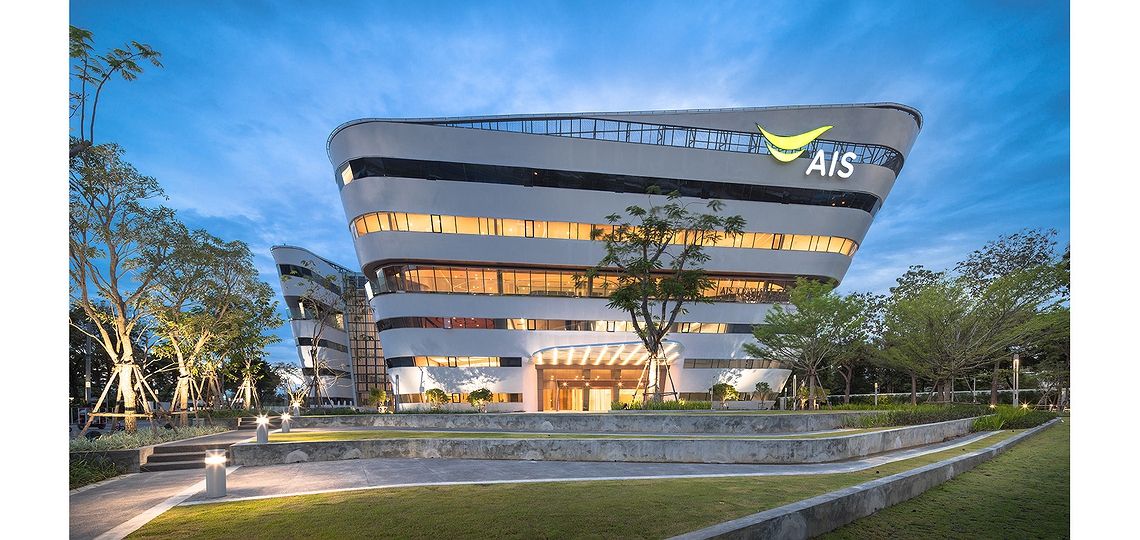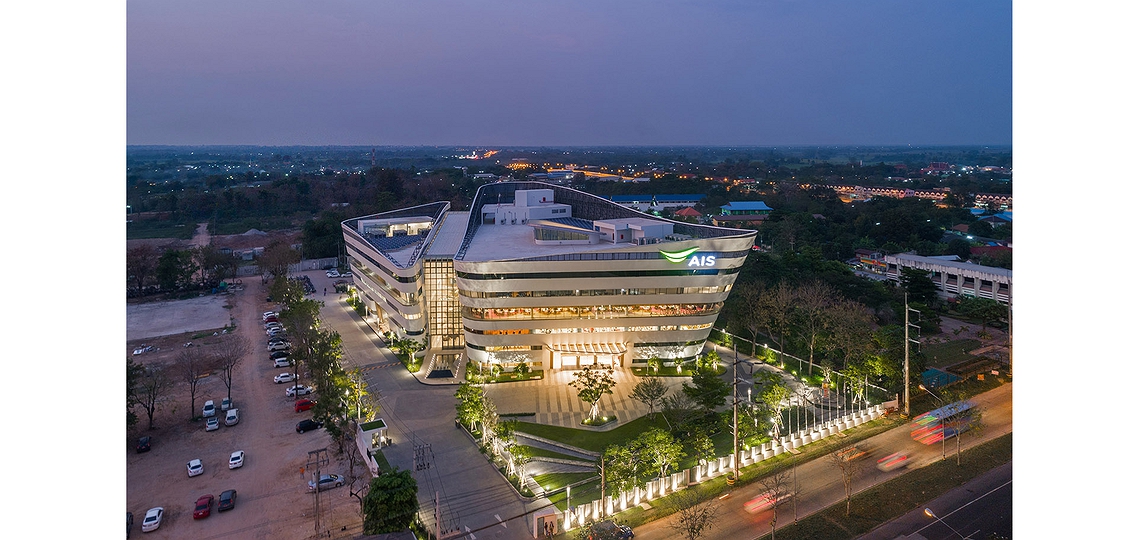 AIS Contact Center Development & Training Arena
Mitraparp Rd., Nakorn Ratchasima
Location: Mitraparp Rd., Nakorn Ratchasima
Building Type: Office
Design: 2014
Completion: 2018
Client: AIS
Area: 19,230 sqm
Cost: - Baht
Design Team:
Nitisak Chobdamrongtham
Somsak Shanokprasith
Apichai Apichatanon
Wara Jithpratugs
Naphasorn Kiatwinyoo

AIS Contact Center Development & Training Arena, the recently completed office building situated in Nakorn Ratchasima, is a work space designed for 3,000 staffs with a vast array of recreation facilities. The main concept design intends to create a relaxing atmosphere of work place by splitting the building into two main groups. The larger one occupied by call center and training area with a transparent skylight hall in the middle of the area while the smaller one is designed for recreation areas. The main atrium in the middle of the building acts as "Charn" or widely acknowledged as a terrace in traditional Thai house, is used to connect both function and people or even provides an additional communal space. Not only the staffs benefit from this space by taking a break from working hours, but also kindly interact with each other. The tapered building shape helps adjusting angle of walls results in reducing area of heat gain from the sun on the façade, thus decreasing a total heat gain of the building. The curve on the top of the building is clearly inspired by the company logo.