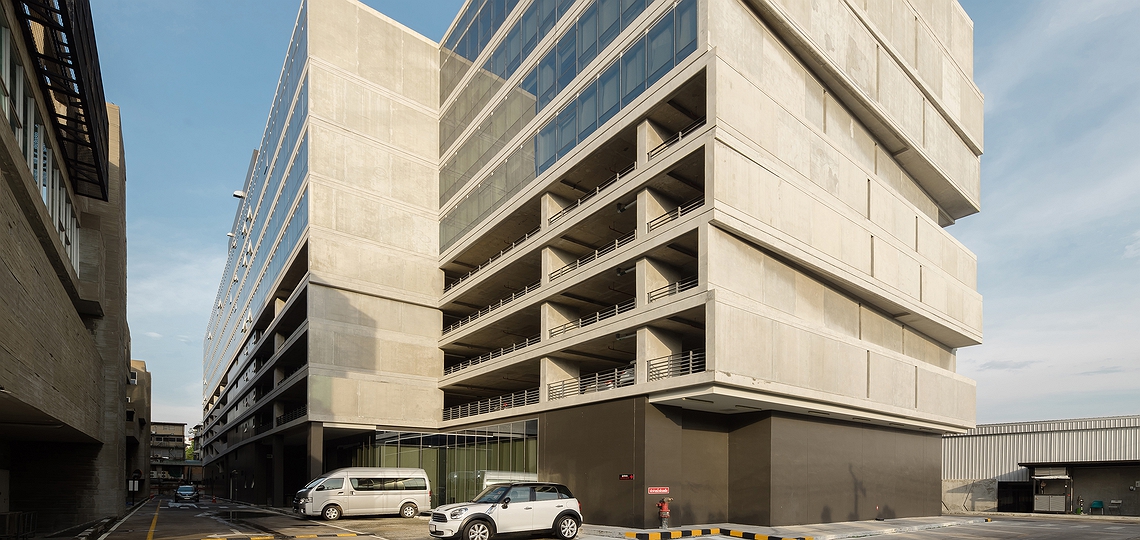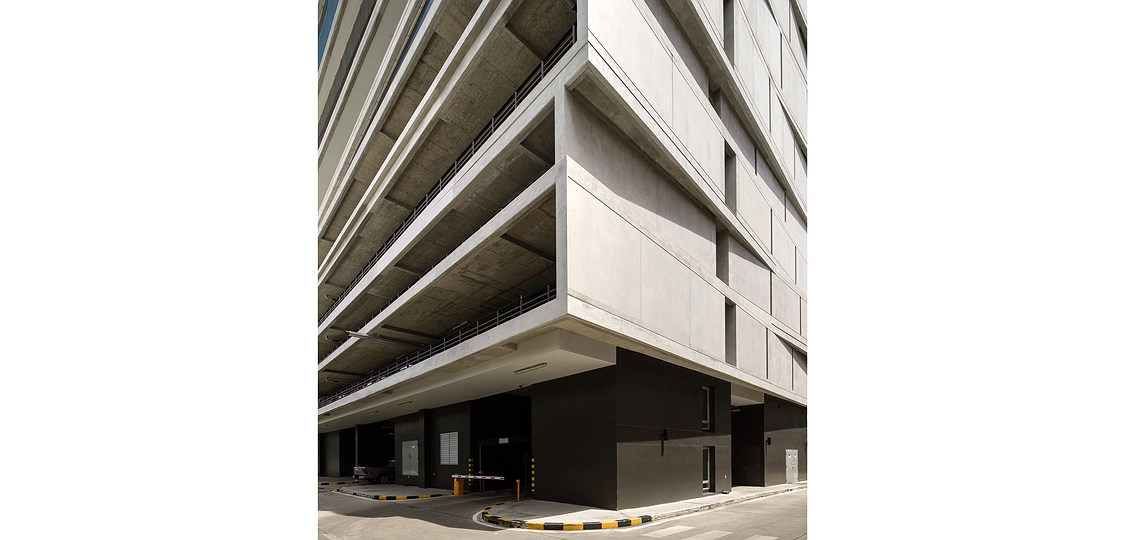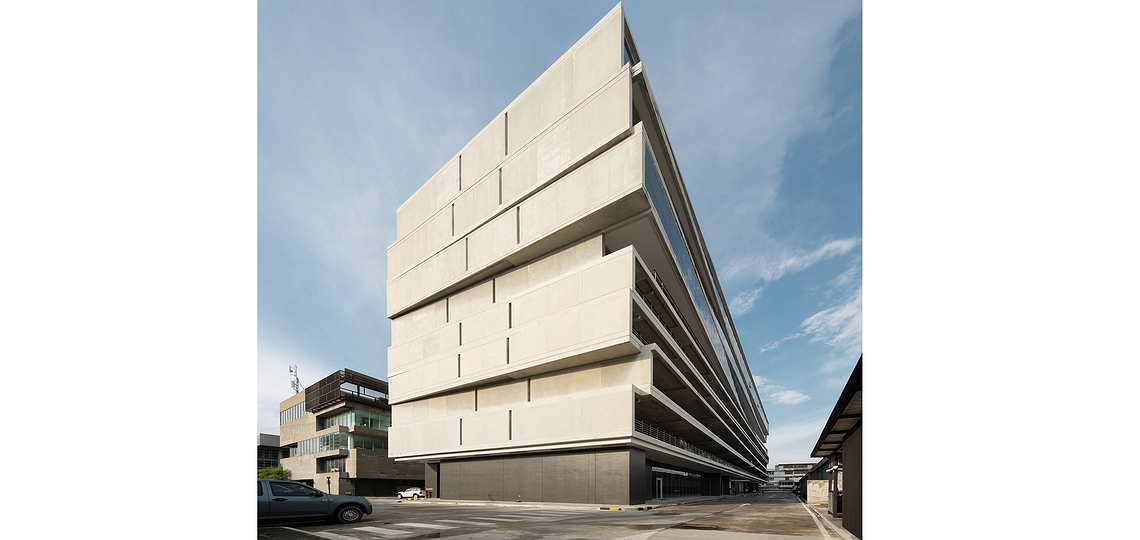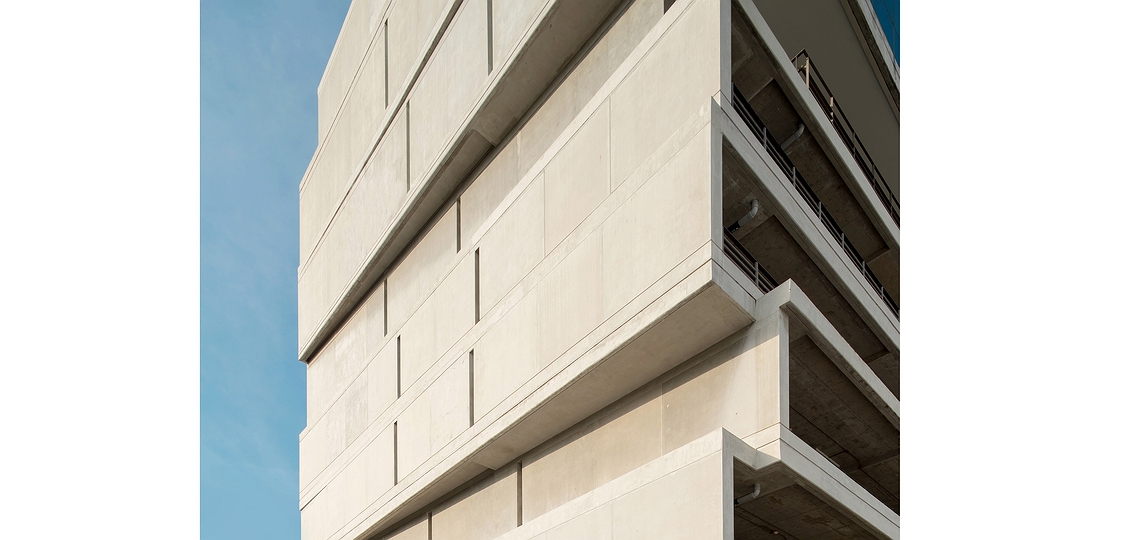 Osotspa Parking Building
Osotspa, Ramkhamhaeng Rd., Bangkok
Location: Osotspa, Ramkhamhaeng Rd., Bangkok
Building Type: Office
Design: 2010
Completion: In Progress
Client: Osotspa Co., Ltd.
Area: 21,840 sqm
Cost: 325,000,000 Baht
Design Team:
Nitisak Chobdamrongtham
Korkiat Kittisoponpong
Sikarin Udomwong
The functional areas of this building; office, parking, and canteen area, were separated in horizontal way to suit with functional usage. To reduce the scale of the building, it was shifted in horizontal direction on each corner and that would create the shade for the lower floor and the deck for the upper level. A concrete was selected to be the main material for this building due to the budget limitation.