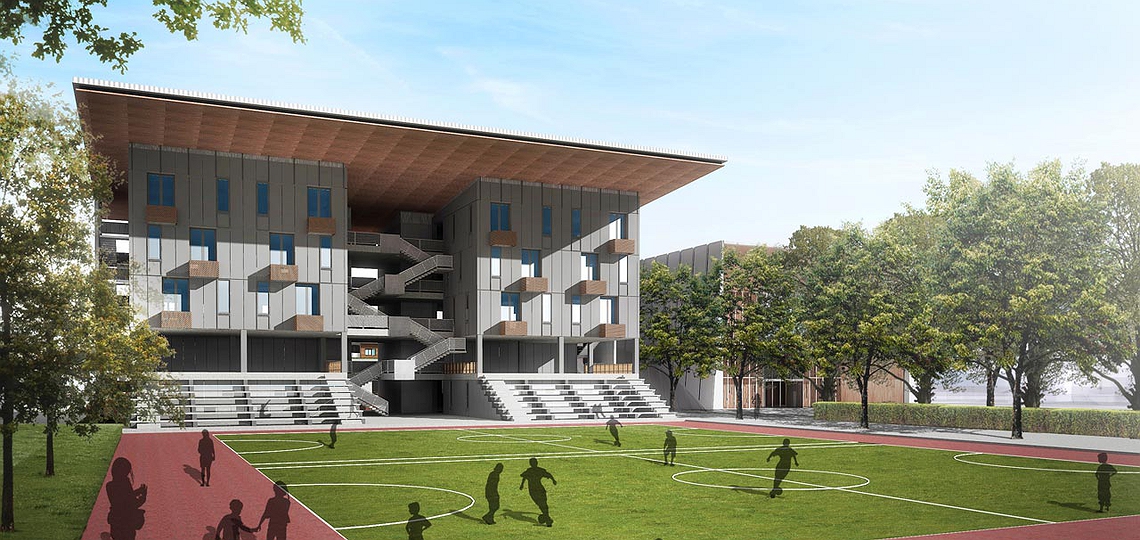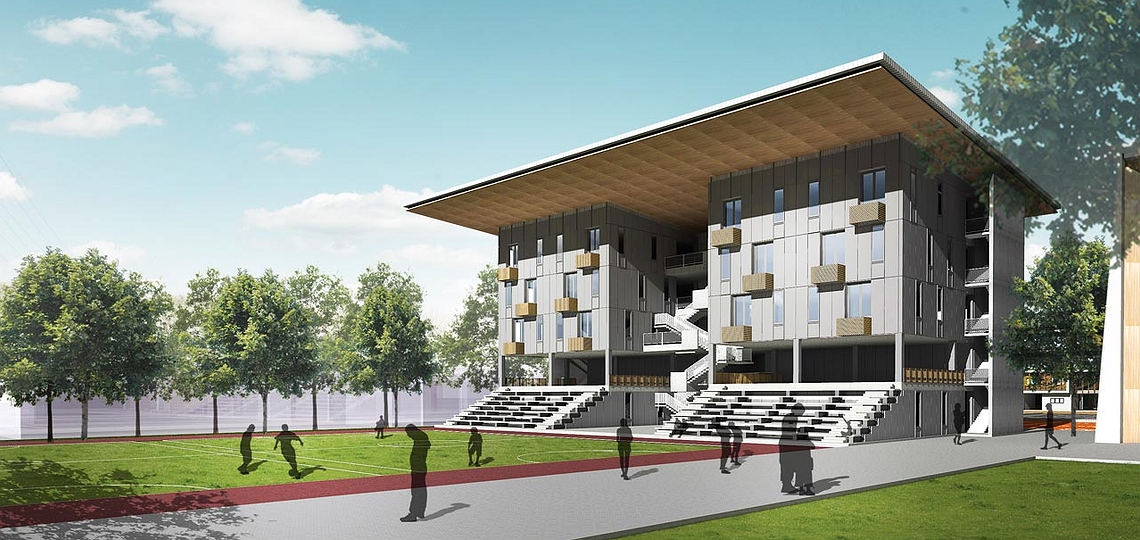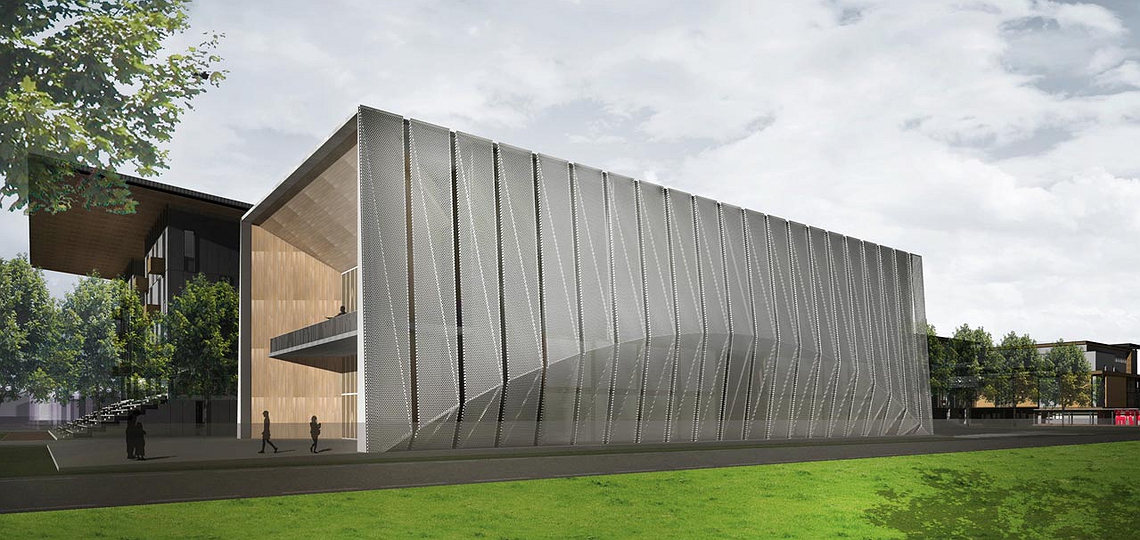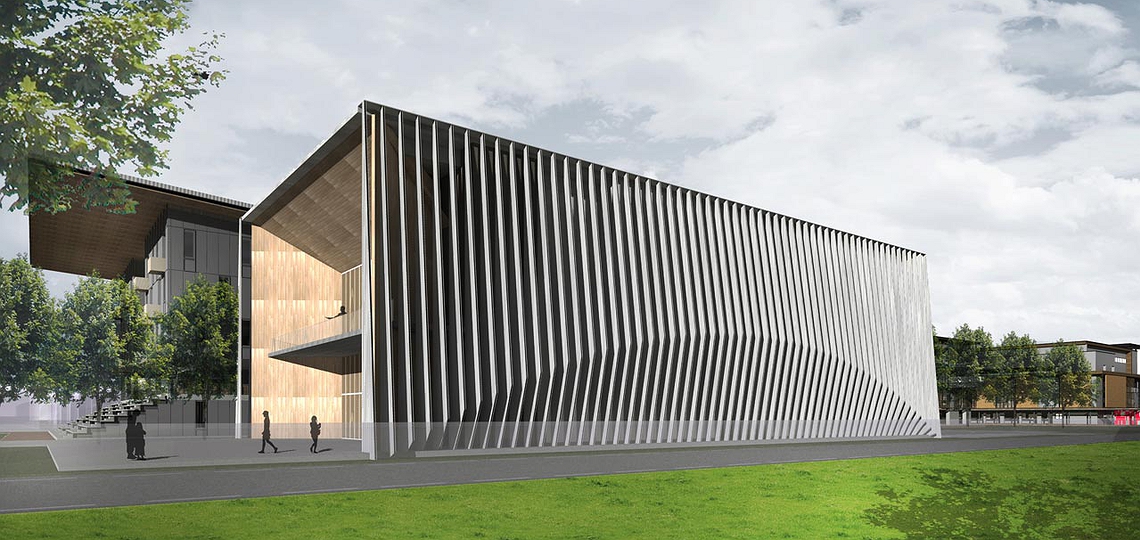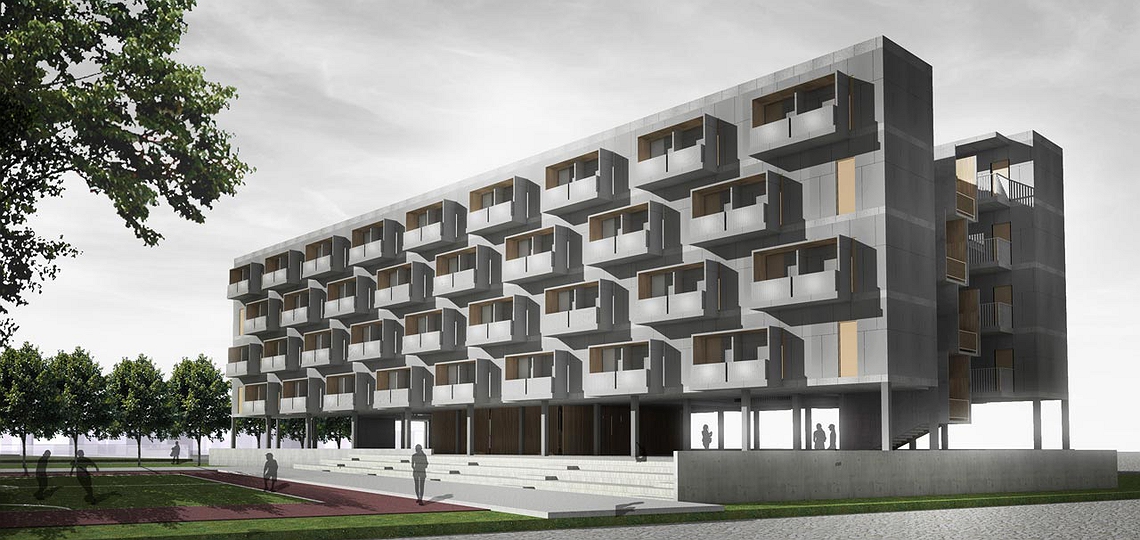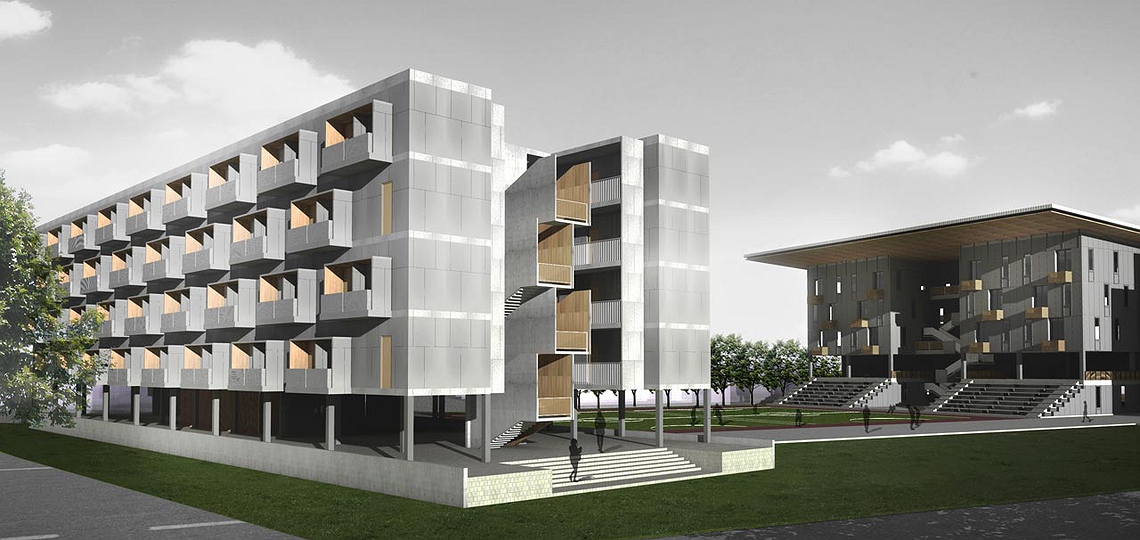 Singapore International School of Bangkok, Phase 2
Pracha Uthit Campus, Wangthonglang, Bangkok
Location: Pracha Uthit Campus, Wangthonglang, Bangkok
Building Type: Education
Design: 2013
Completion: In Progress
Client: Singapore International School of Bangkok
Area: 17,650 sqm
Cost: 500,000,000 Baht
Design Team:
Wara Jithpratugs
Setha Saipipatpanit
Paveen Rojchannavisart
Jittinun Krisnangkura

The second phase focus mainly on the secondary school. It was built right next to the previous phase.
This project contains auditorium building, gymnasium, secondary building, swimming pool, and two dormitory which surround the football field in the middle. Each building has its own unique design concerning on cross-ventilation. The auditorium would become a school landmark while the grandstand of the secondary building would link the space and activities from classroom to the field.