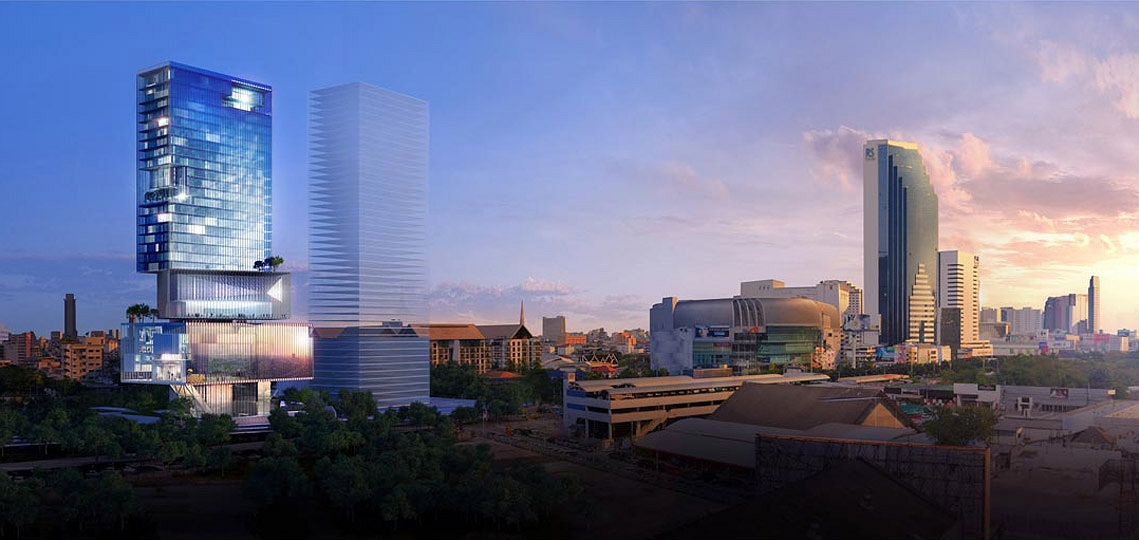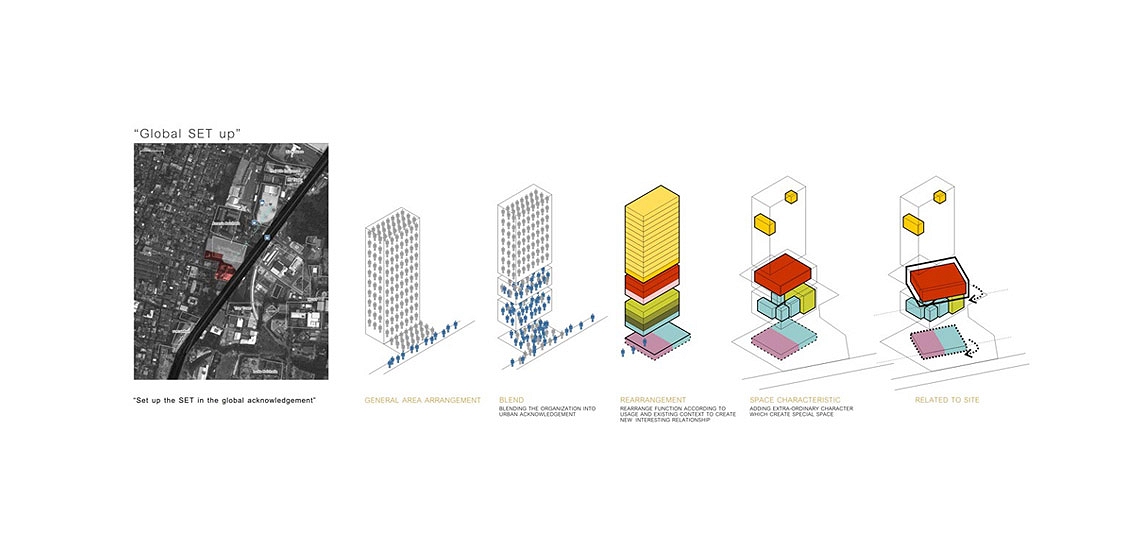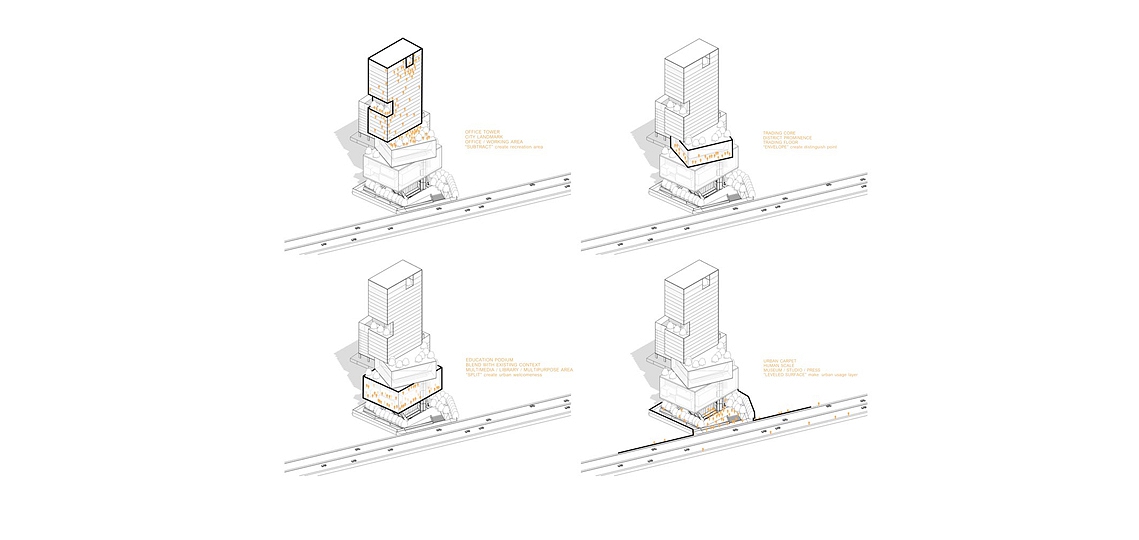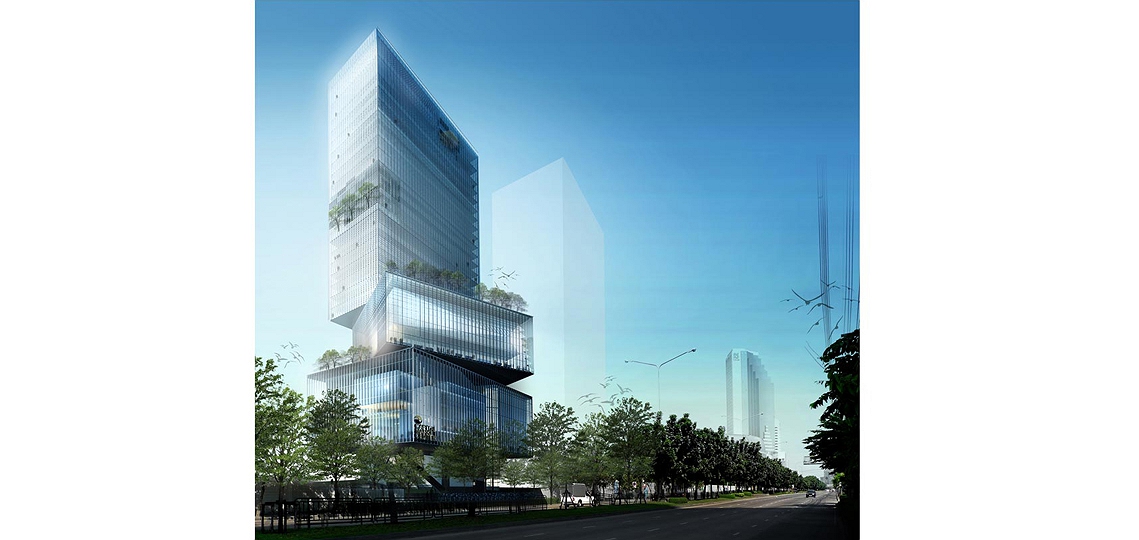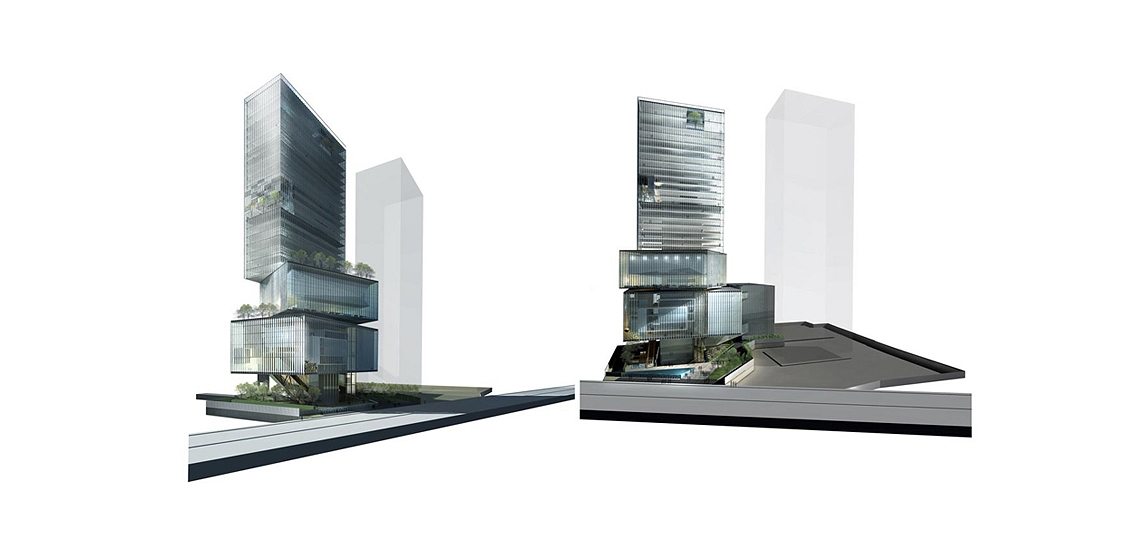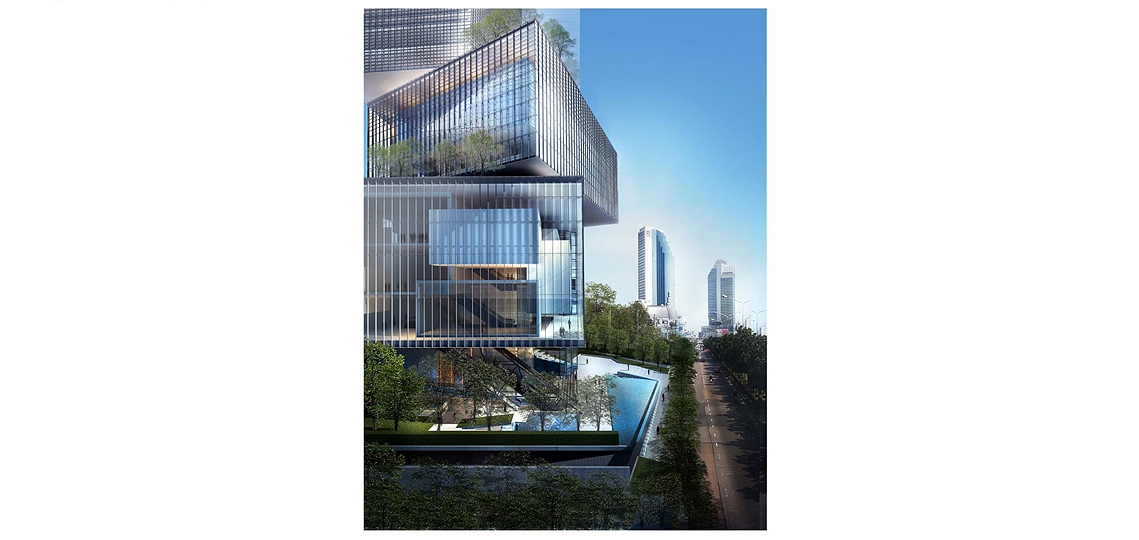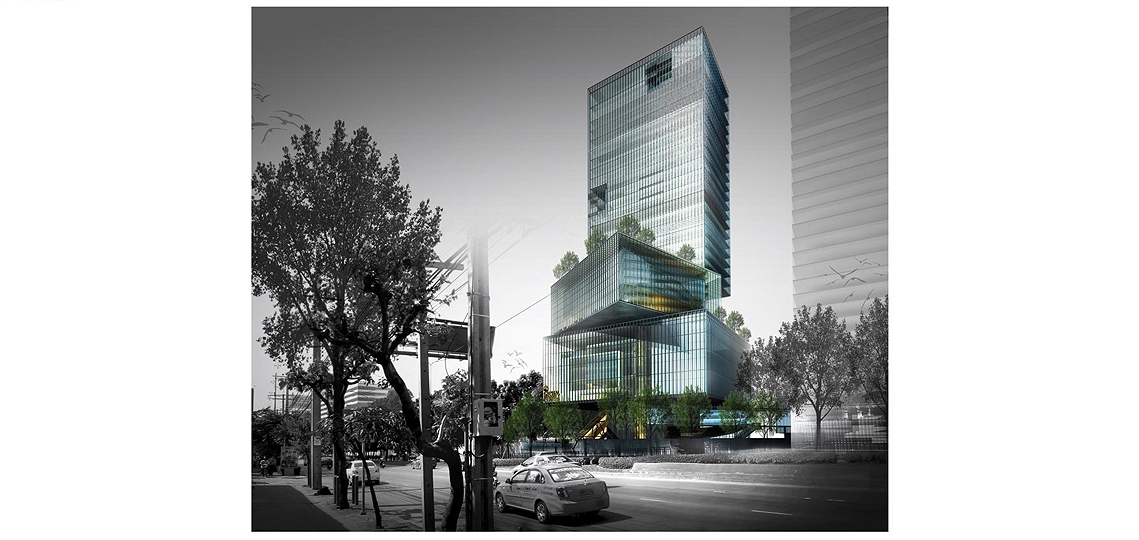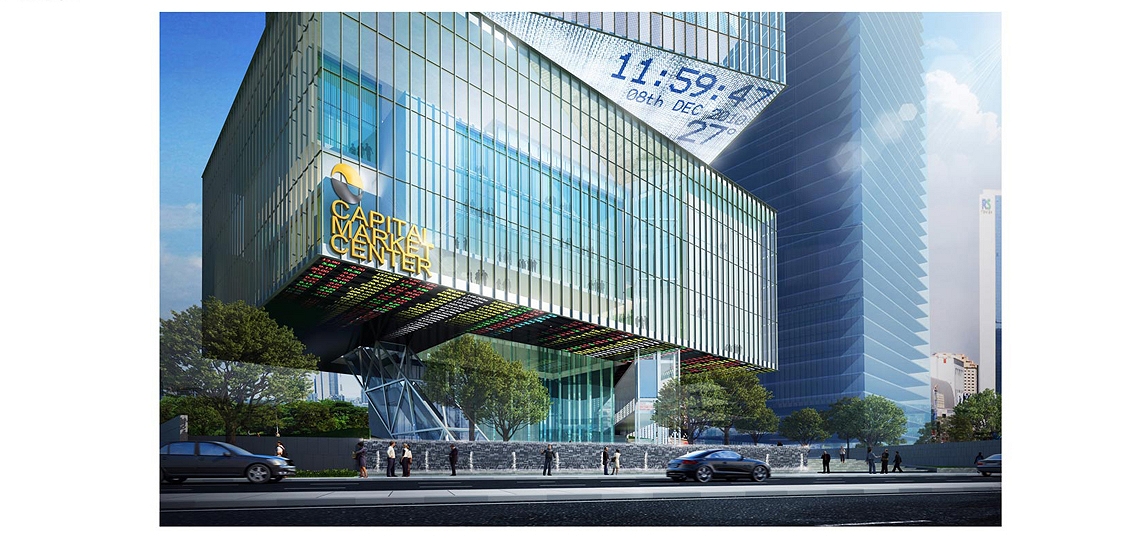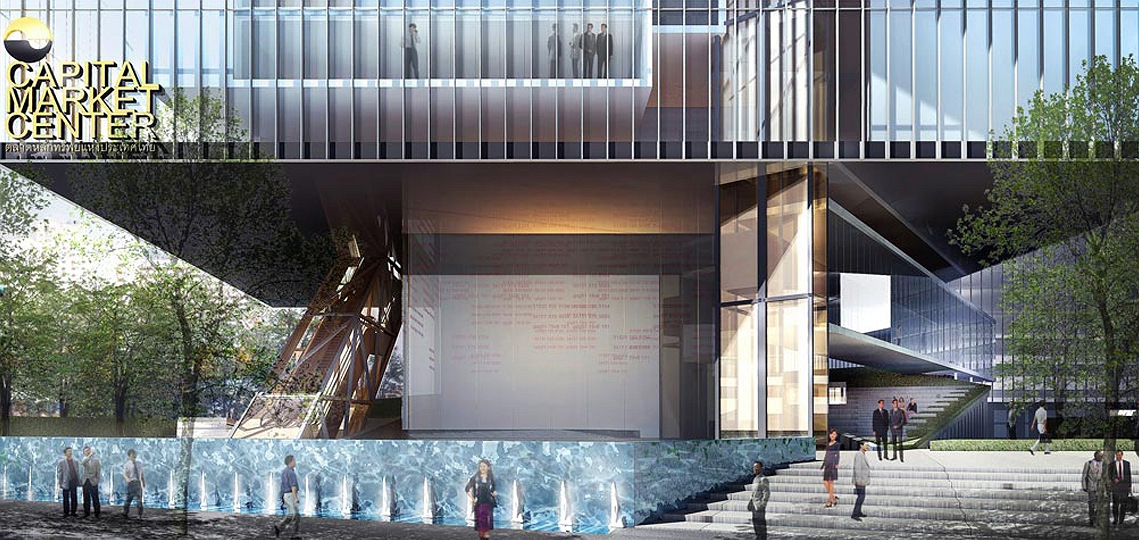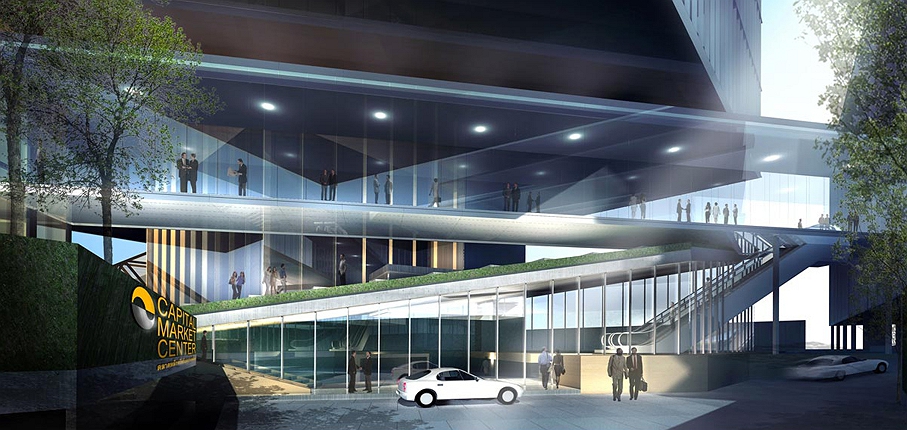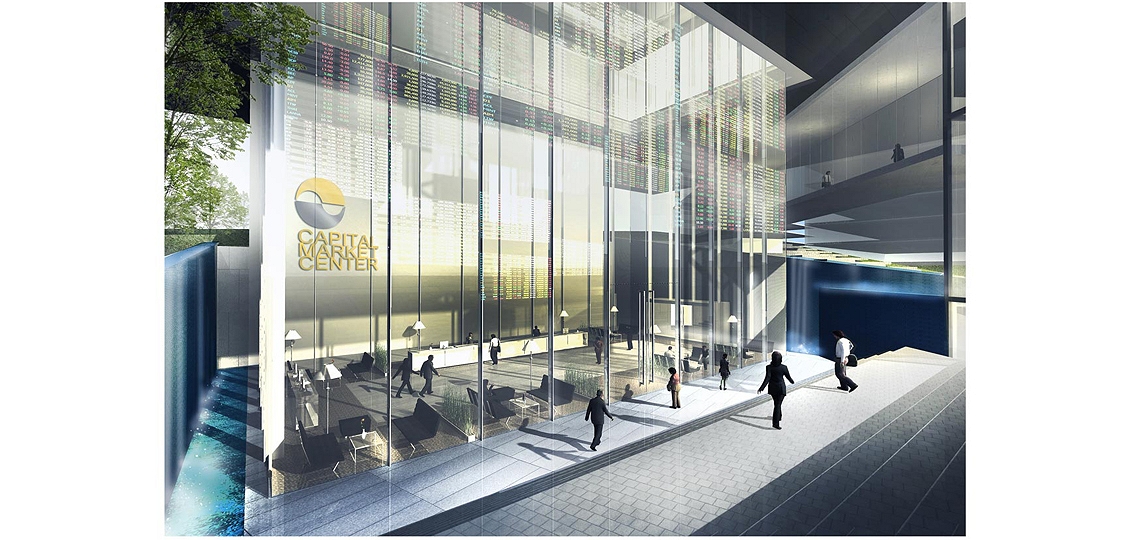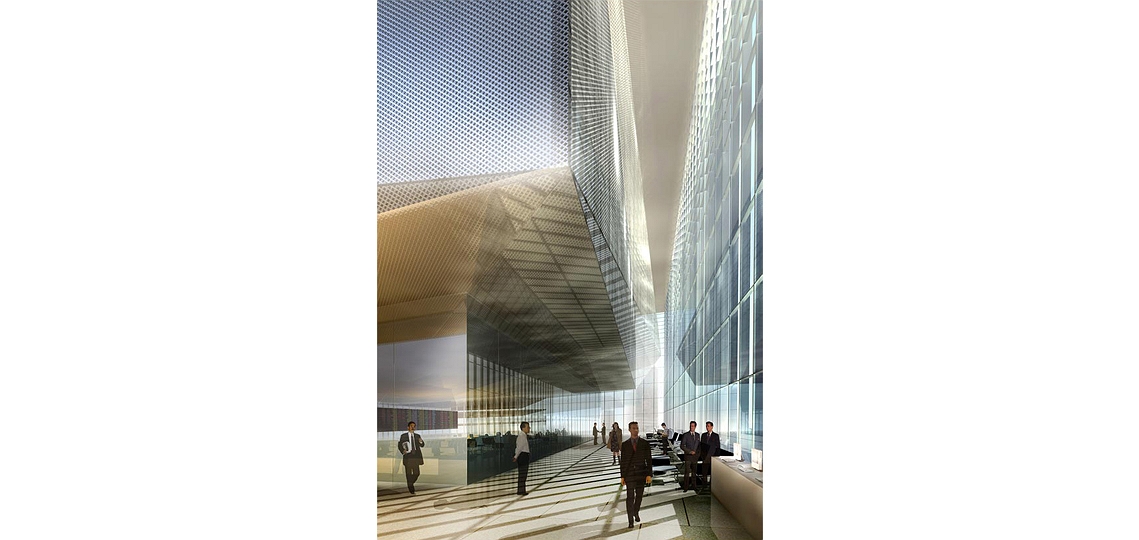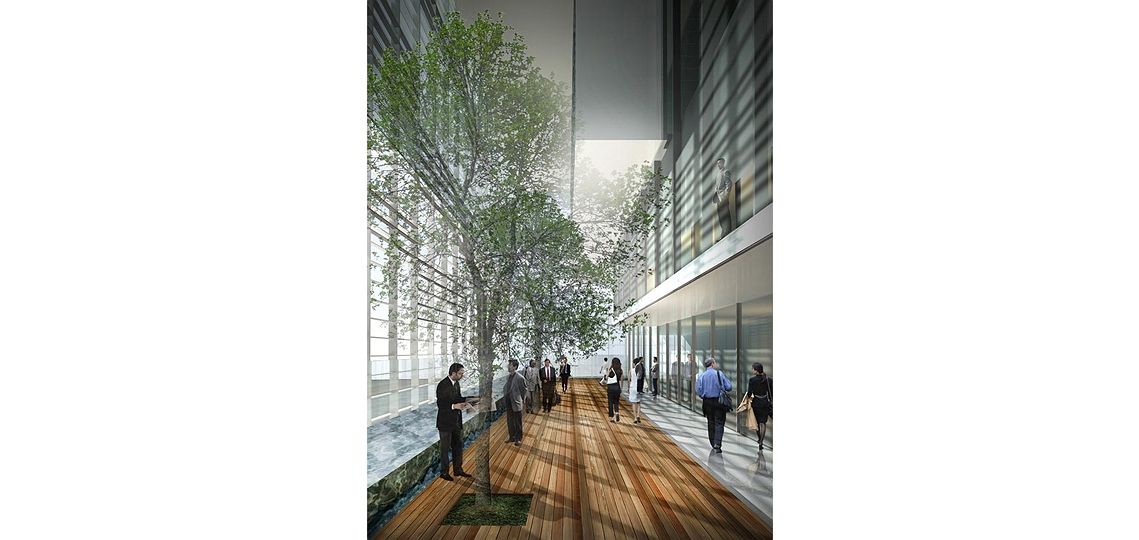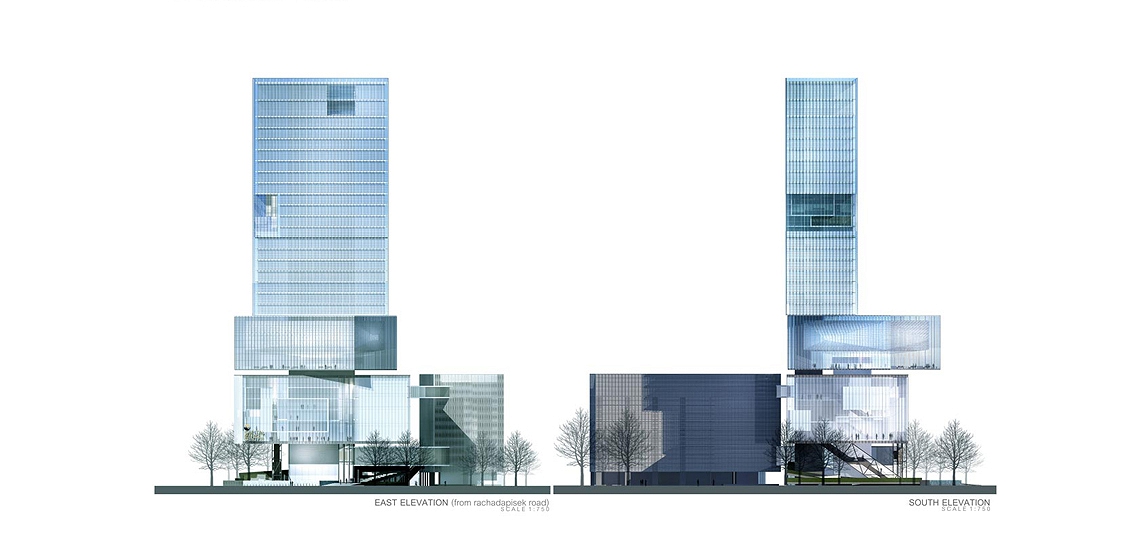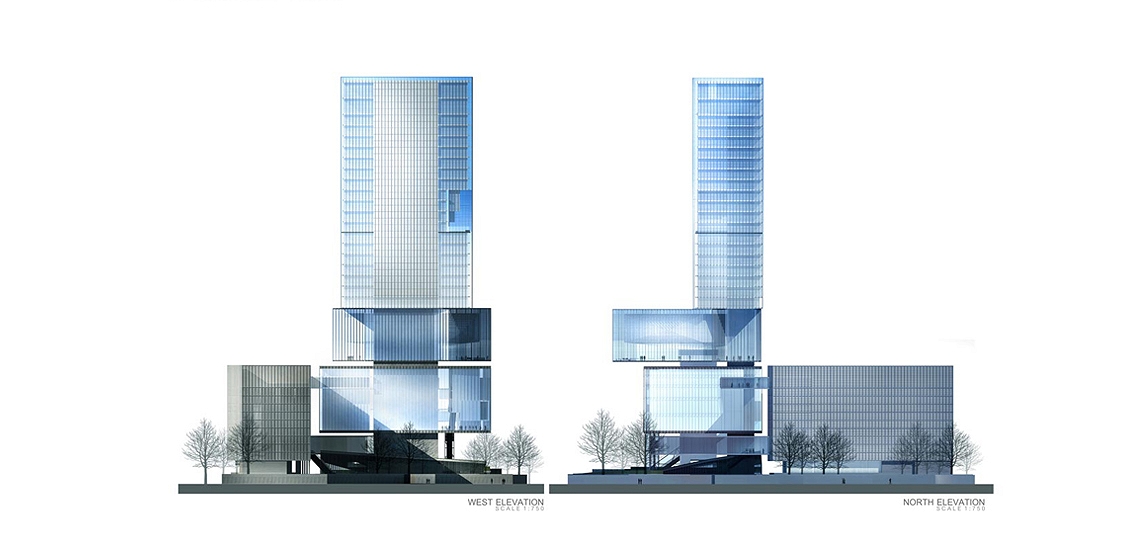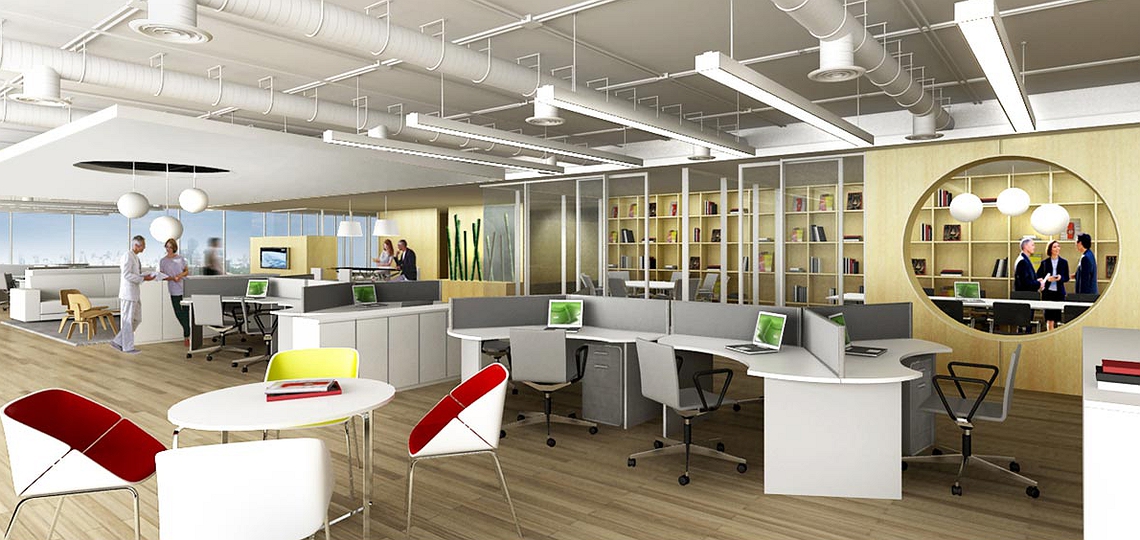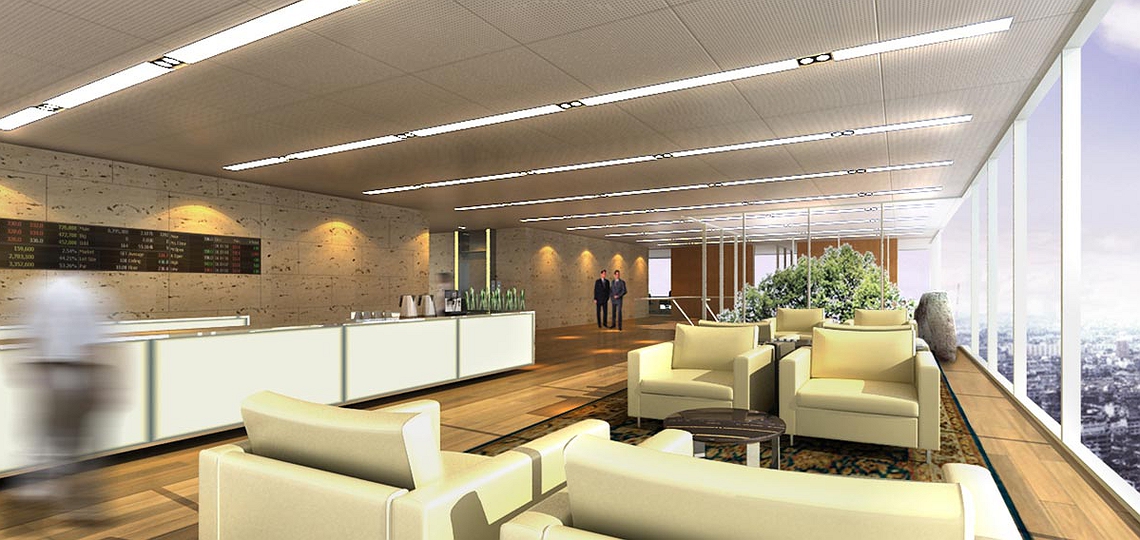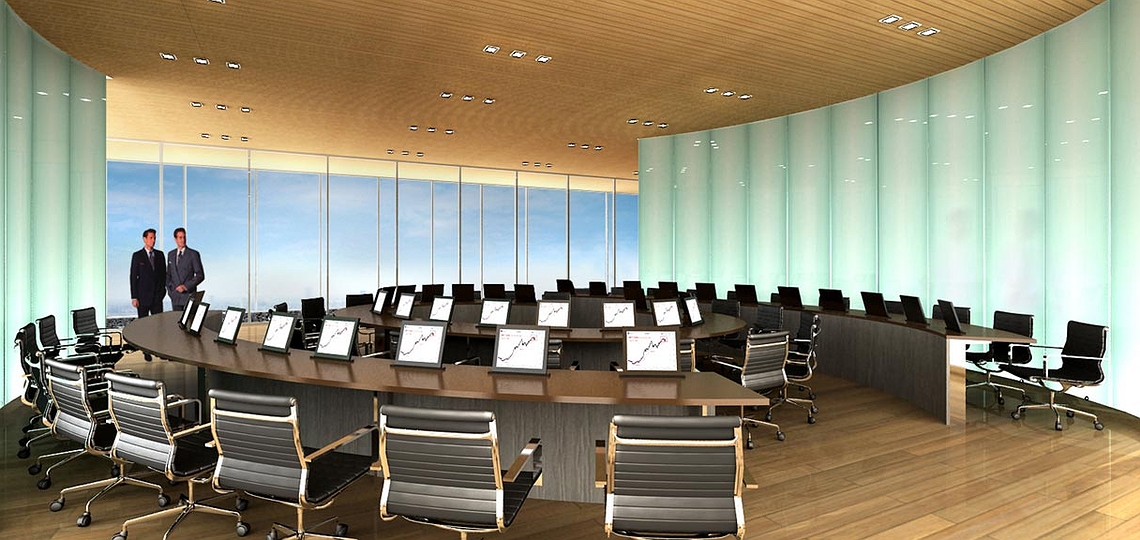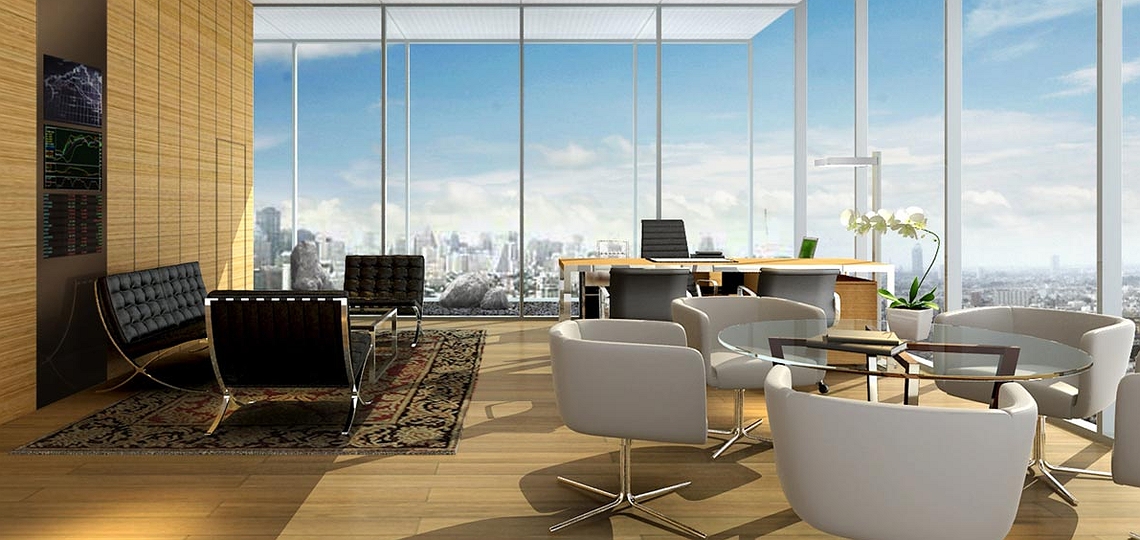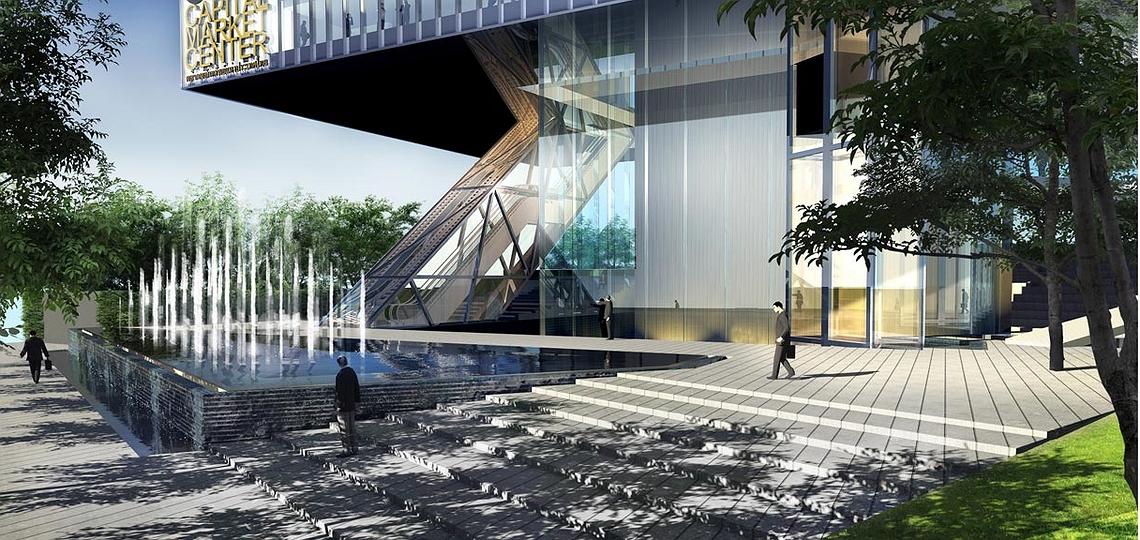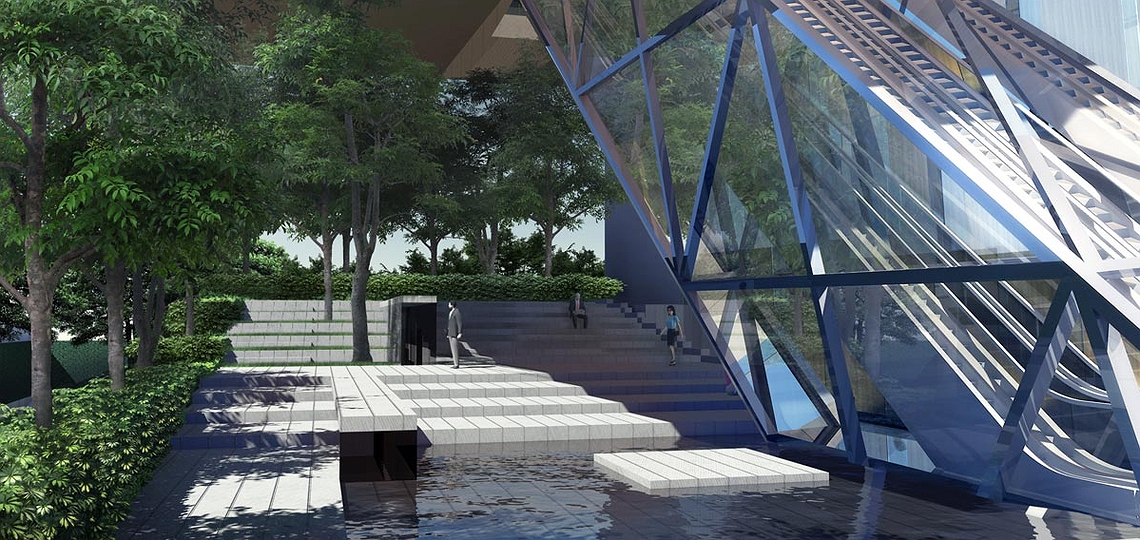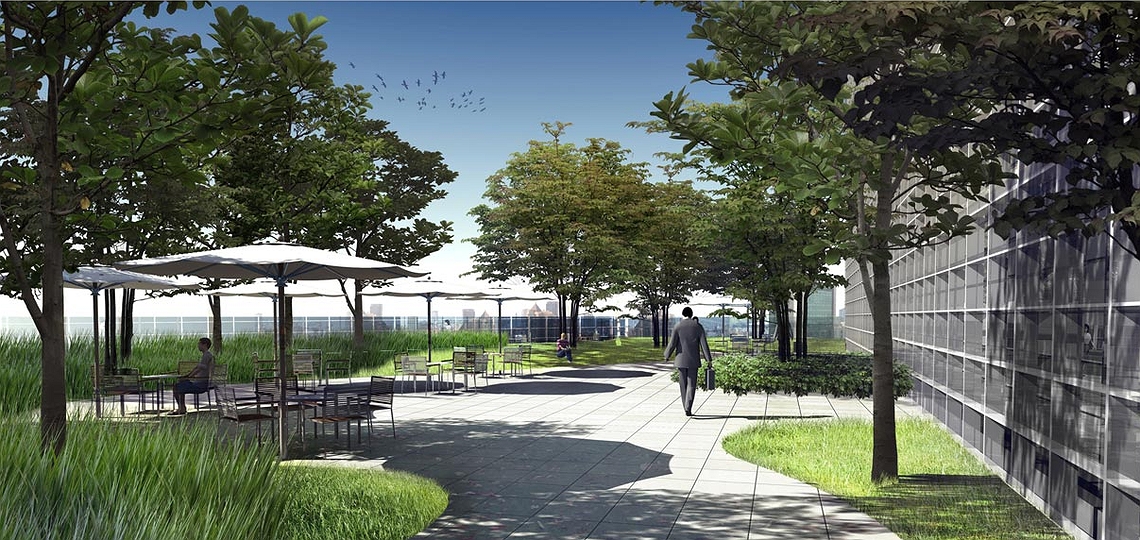 Stock Exchange of Thailand Headquarter
Rachadapisek Rd., Bangkok
Location: Rachadapisek Rd., Bangkok
Building Type: Office
Design: 2010
Completion: Conceptual Design
Client: The Stock Exchange of Thailand
Area: 58,630 sqm
Cost: 2,300,000,000 Baht
Design Team:
Nitisak Chobdamrongtham
Jaturon Buranajade
Wara Jithpratugs
Korkiat Kittisoponpong
The main concept for SET new headquarters is linking and blending the building to the urban context. There are 3 main functions.

First, the office on the top of the building acts like a landmark that can be seen from a far distance surrounded with garden acting as a recreation area for the staffs. Second is the trading room, which is a highlight of the project. It is the place used by both staffs and public. The building mass of this zone is twisted to conform its own alignment with the context making it look significant to the public. The third part is a public zone (a museum and education zone), linking with the context by a landscape design. The attractive landscape help invite pedestrian to the building.