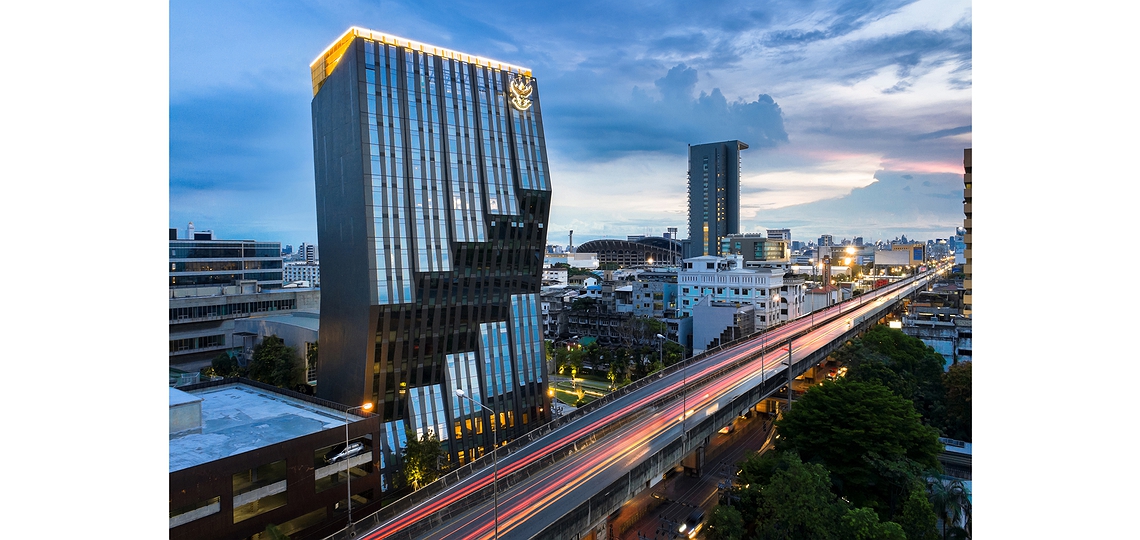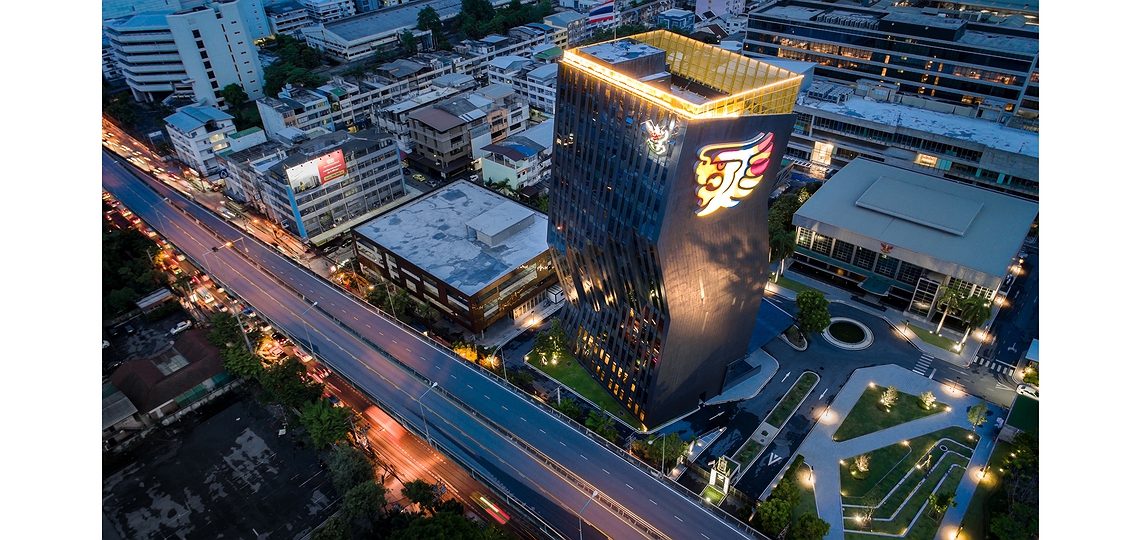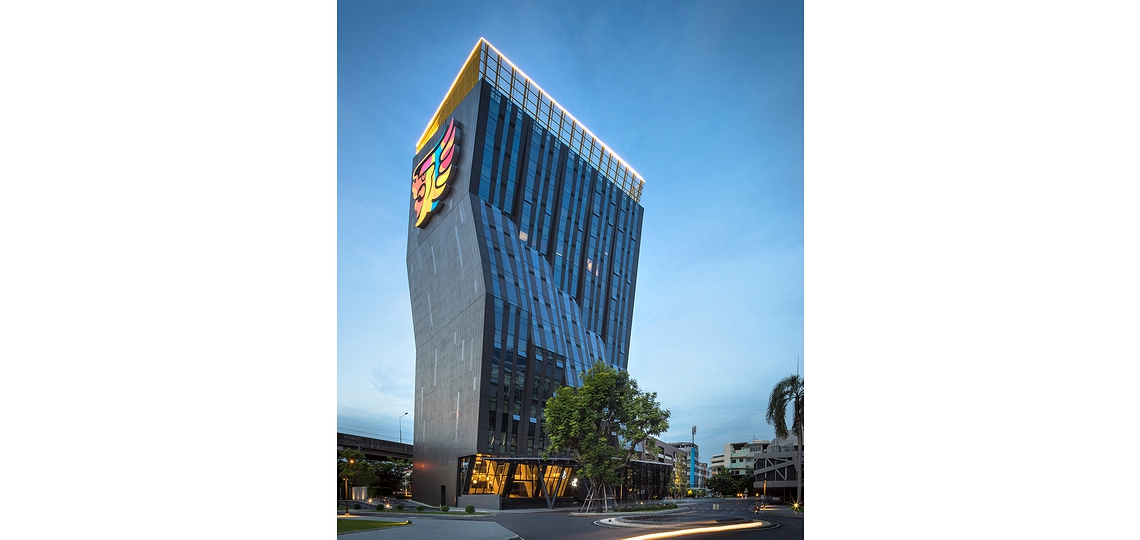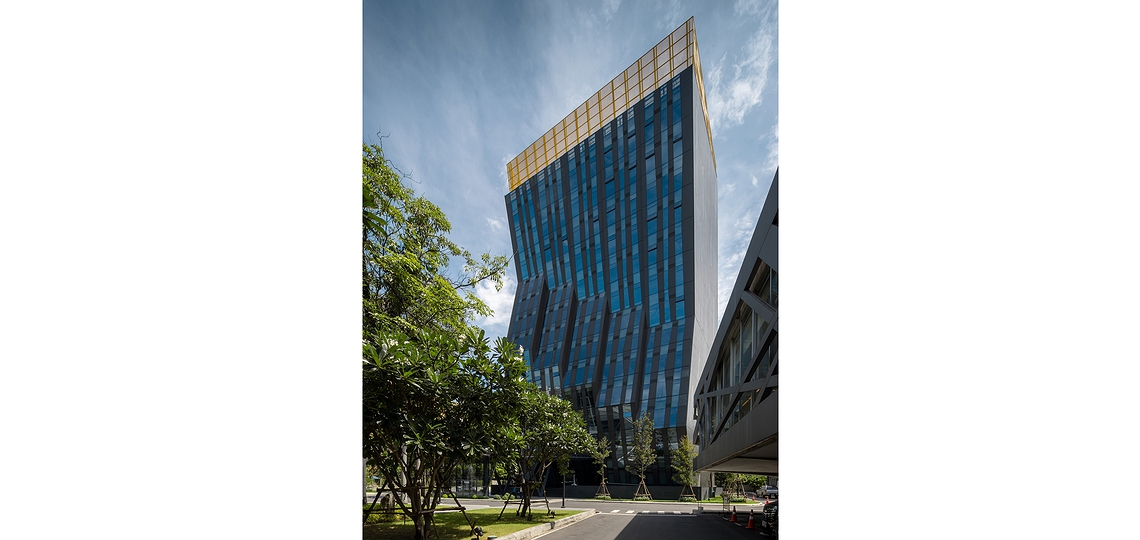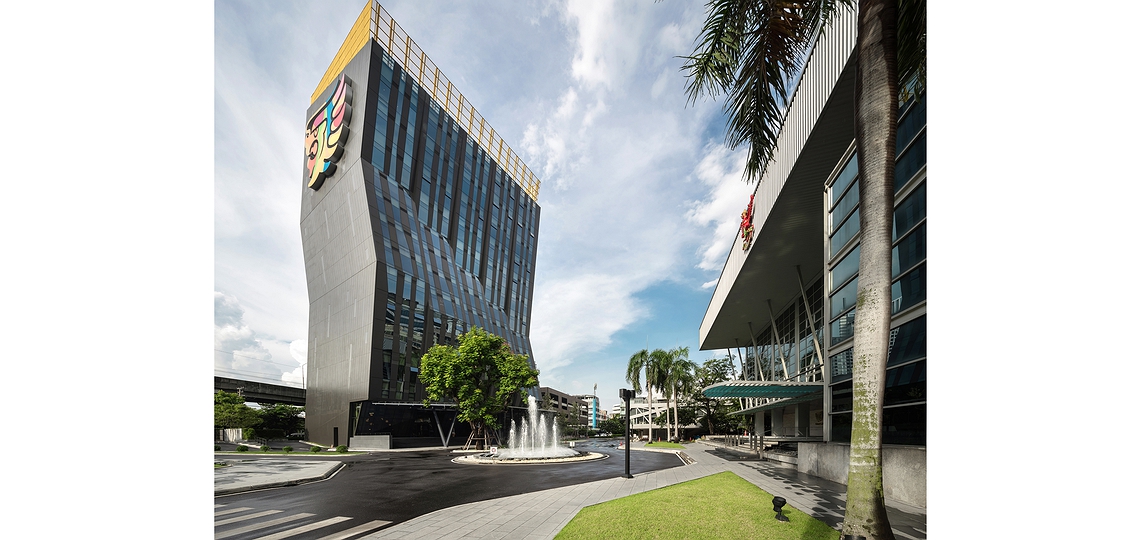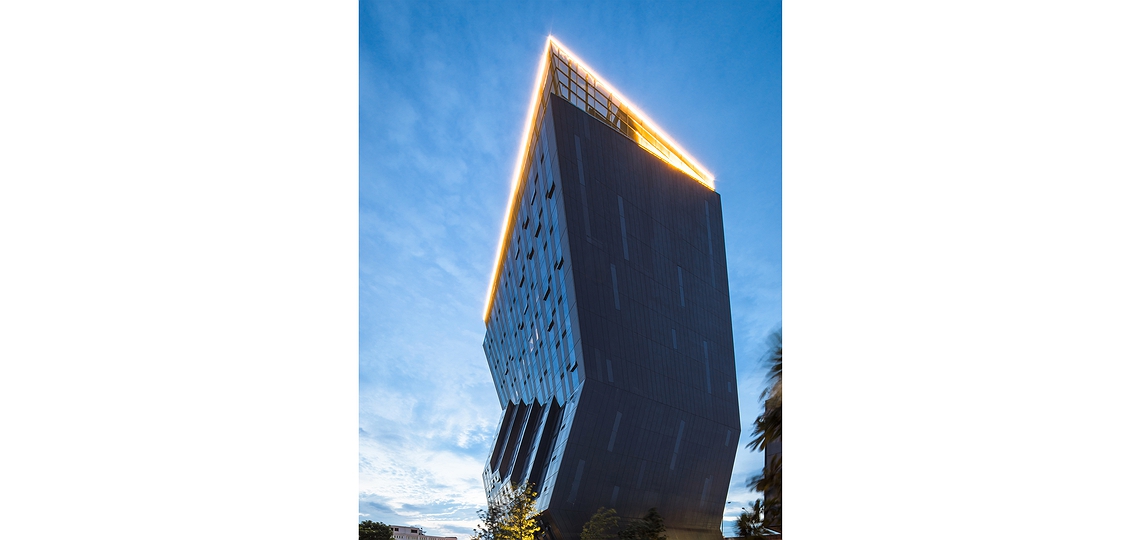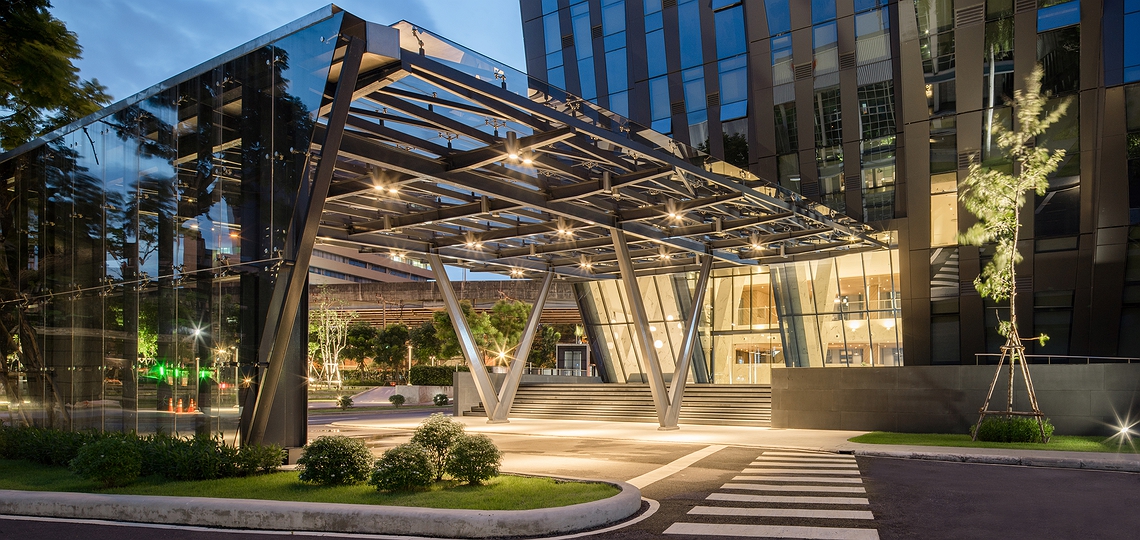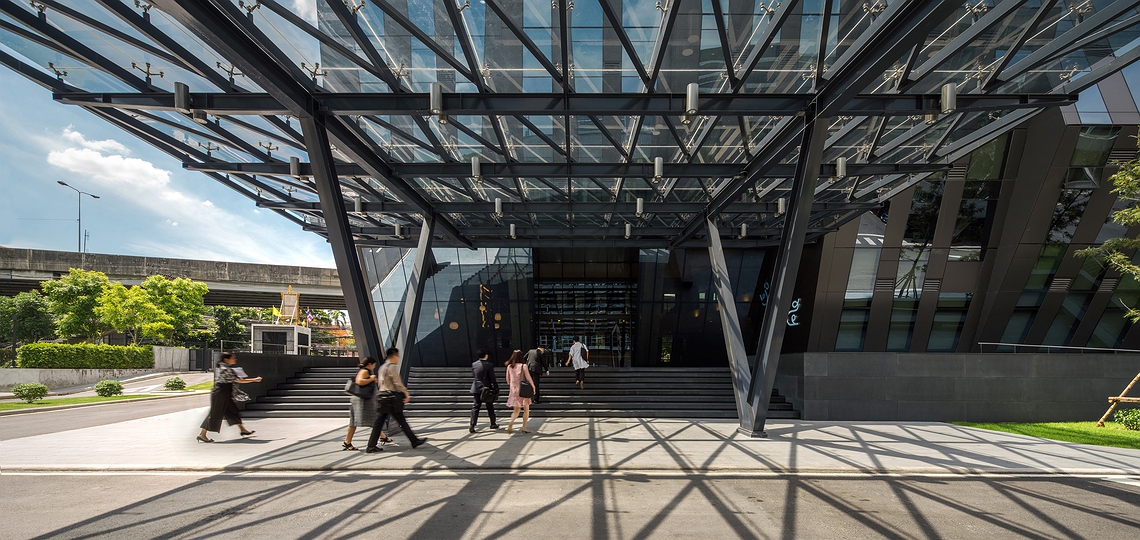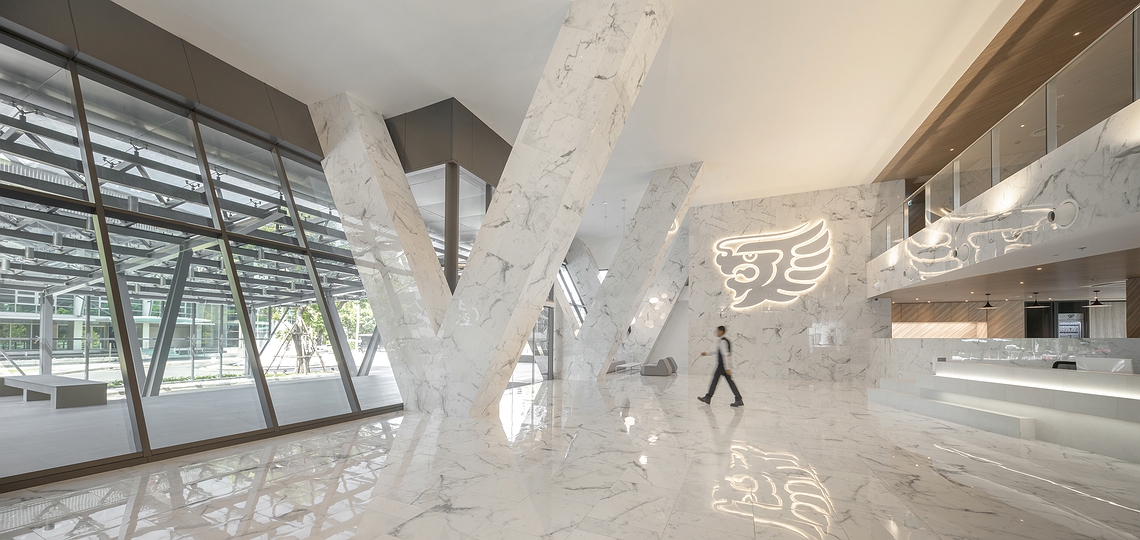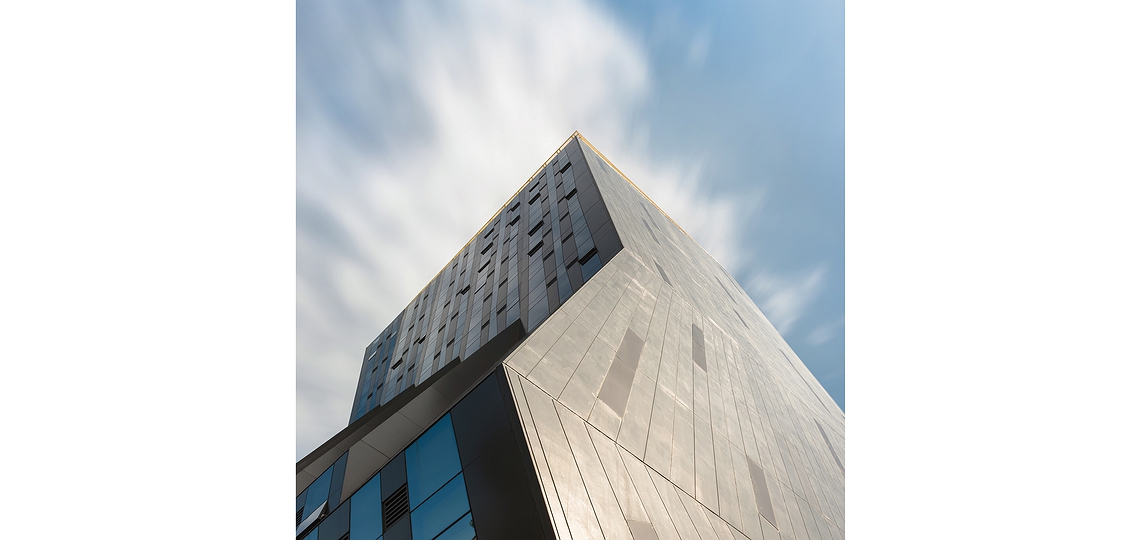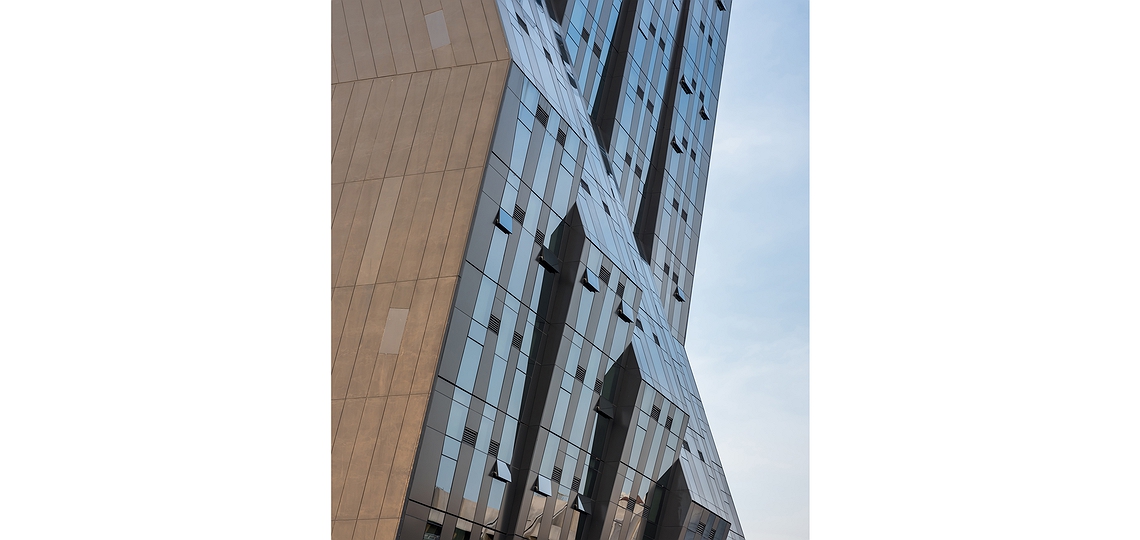 Osotspa Office Building
Osotspa, Ramkhamhang Rd., Bangkok
Location: Osotspa, Ramkhamhang Rd., Bangkok
Building Type: Office
Design: 2010
Completion: In Progress
Client: Osotspa Co., Ltd.
Area: 9,090 sqm
Cost: 252,000,000 Baht
Design Team:
Nitisak Chobdamrongtham
Korkiat Kittisoponpong
Sikarin Udomwong

Located in Ramkamhaeng Rd., the new energetic shape building will be the newest office building for Osotspa Company. In order to meet the client expectation and to deliver the best working experience, our design process start out with an in-depth site analysis along with sitting with our client to talk about their need and desire.

Instead of a normal stiff office building, we take a huge step to design an office that looks nothing like other where context surrounding and client's need were integrated to the design. Setting the lower part of the building away from the elevated road in-order to avoid loud noise and pollution was one of the first thing we agree to do which leads to the dynamic architecture of the whole building. The lift and service core were taken into account, where they are carefully located on the side nearby the parking building to prevent disturbance that will affect the working atmosphere. The stack shape gradually transform the building to create a dynamic and progressive appearance which represent the organization. The dynamic form gives a very appealing working space for people as well as deliver a supreme ambient inside the building.