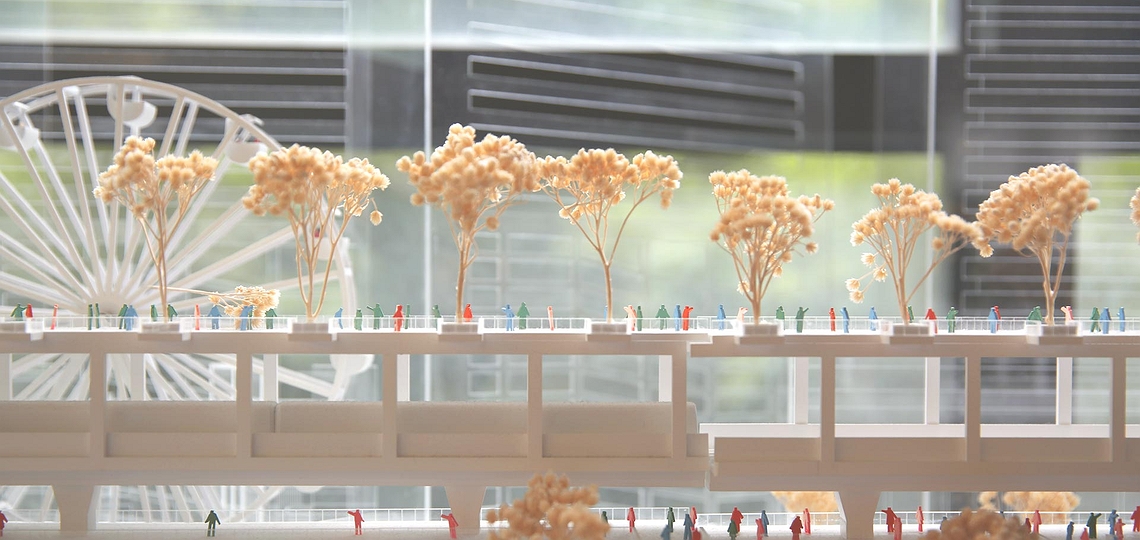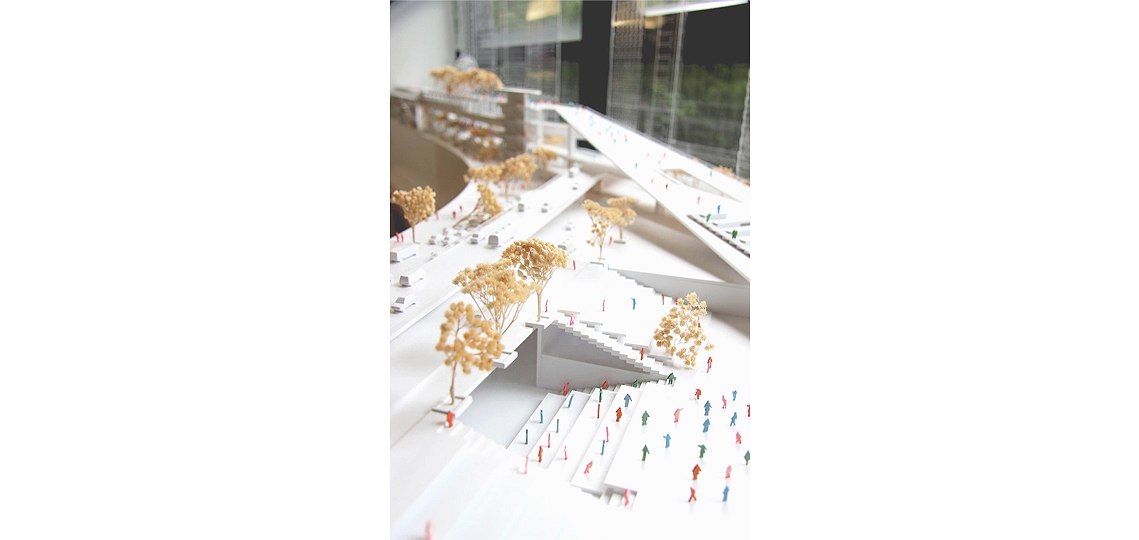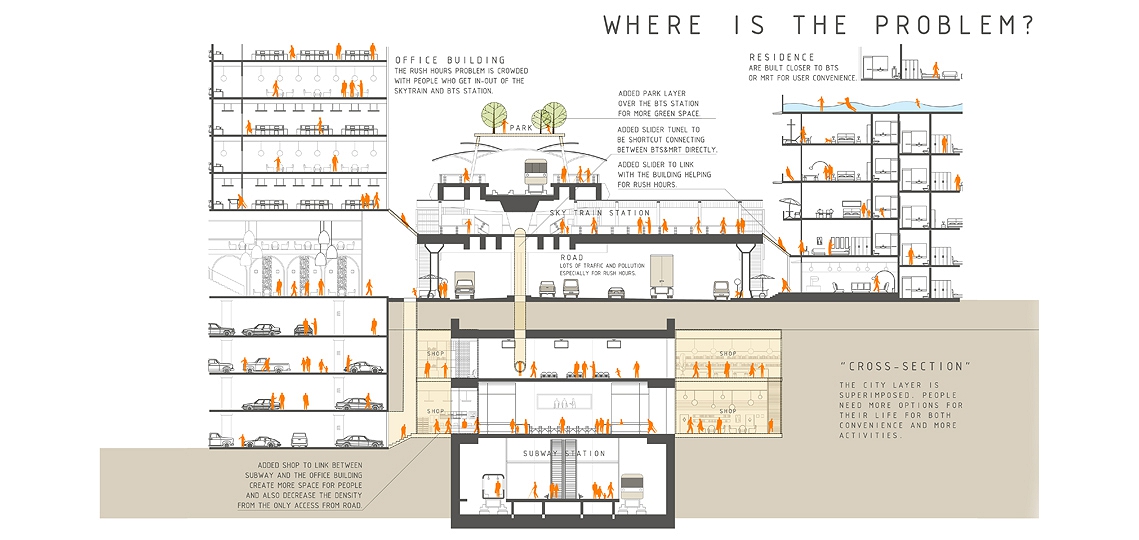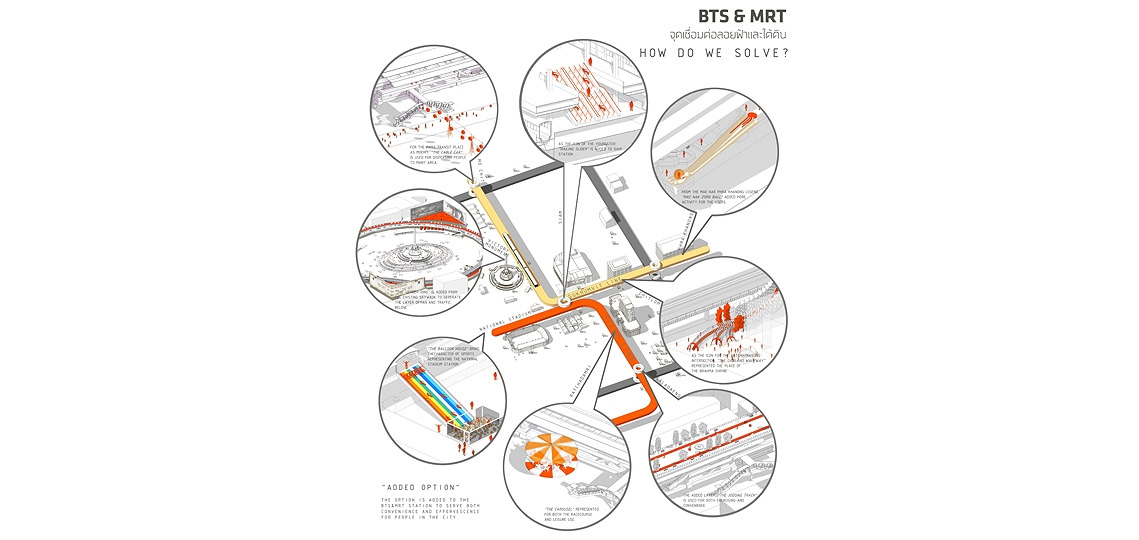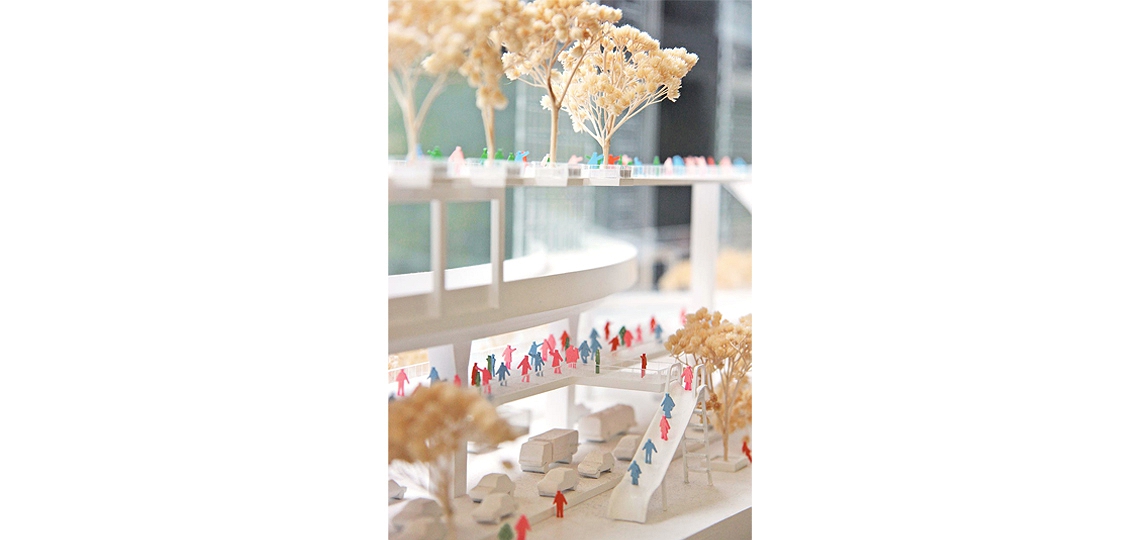 ASA Change
Mueng Thong Thani, Nonthaburi
Location: Mueng Thong Thani, Nonthaburi
Building Type: Exhibits
Design: 2013
Completion: Conceptual Design
Client: The Association of Siamese Architects under Royal Patronage
Area: 0 sqm
Cost: - Baht
Design Team:
Wara Jithpratugs
Paveen Rojchannavisart
Jittinun Krisnangkura
'How could we change?' This proposal concerns about the circumstances that is happening around BTS & MRT. We look deeply into to city lifestyle to find out the problem. Then we solve the problem. We create many different way of solution to suit each station. For example, the Victory Monument station, we decided to add 'the vender ring' to separate the layer of man from the traffic below. At the National Stadium station, we added 'the balloon house' as a shortcut from the station which represent the character of sports.